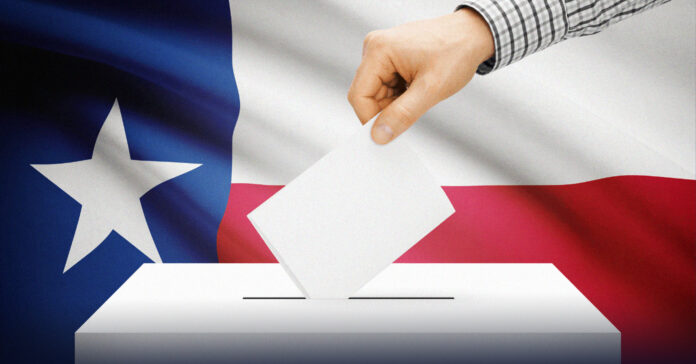 State voting law changes resulted in more than 10,000 mail-in ballots being rejected in the state's largest counties in last Tuesday's midterm election, roughly four percent of votes cast. That number is significantly lower than the count of rejected ballots during the spring primary season, when more than 24,000, or 12 percent, were thrown out. However, this midterm rate of rejection was more than double the number from the 2018 midterm, which occurred before changes to state voting restrictions.
About eight percent of ballots rejected were from Harris County, the largest county in the state where 1.1 million votes were cast. About 4,700 were rejected for reasons related to an ID error. Roughly 1,900 of those were corrected and later counted.
A vast majority of the ballots were rejected due to the changes in state voting laws enacted after the 2020 election. The 2021 law called SB1 was passed by Texas Republicans in the name of election integrity, even though no significant voter fraud was found in 2020.
Voting rights advocates oppose the new voting restrictions, citing reports that they disproportionately affect voters of color, those with disabilities, and those with language challenges.
The new requirements mandate that mail-in voters include either a driver's license number — or — the last four digits of their Social Security number on their mail-in ballot.
And the number they use must match the one the state has on file for that voter, or it is automatically rejected.
But in many cases voters forgot which ID number they had previously given, and thus either inadvertently put the wrong number or left it blank, resulting in rejection.
The Brennan Center for Justice, which studied the changes to the law, expressed concerns about the placement of the ID number on the ballot envelope. With the form located under the envelope's flap for privacy reasons, they said some voters may not have seen the new requirement. Others may also have assumed it was optional.
"There is definitely room to lower rejection rates even more, but the trends we've seen since the primary show major improvements across the state, and show the rejection rates are moving in the right direction," secretary of state's office spokesman Sam Taylor said.
"This was the 4th statewide election with the new ID requirements for mail-in ballots in place, so voters were more familiar with the process generally," he added.
If a voter's ballot was rejected, they received notification by mail attempting to explain the reason, but the form itself is part of the problem.
It cites more than 10 possible reasons and includes confusing language regarding the address used to vote by mail.
"The mailing address on the application for ballot by mail did not match your voter registration address, nor did the mailing address match any addresses provided on your statement of residence," the form states.
Then it includes that, "since you did not indicate on your application for a ballot by mail that you were having your ballot mailed to a hospital, retirement center, long-term care facility, nursing home, jail, or a relative, your ballot was rejected."