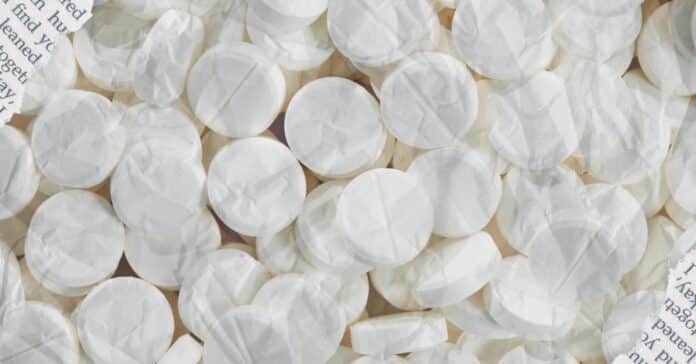 State Rep. Cody Harris (R-Palestine) has filed a bill in the Texas House that would bar counties from suing corporations that harm their communities. House Bill 1372 reads "In a public nuisance action brought by. . . a political subdivision of this state, the remedies available to the governmental entity are limited to an injunction and any other relief that is available at law to abate the nuisance."
This essentially would keep counties from being able to seek financial redress for things like polluted water supplies from oil companies or funds to deal with substance abuse brought on by Big Pharma opioid marketing. The only recourse counties would have would be to get state law enforcement involved. The bill does not make any provisions for paying for the increased level of bureaucracy that would be needed to make that approach feasible, nor does it create any new agencies to address county-specific public nuisance issues.
The bill, if passed, could be catastrophic to small rural counties that rely on the court system to fight back against large companies that do their communities harm. McKullen County (pop. 600), has no resources to otherwise fight against corporate greed and negligence.
"We can't make ordinances. We can't come up with permits to tell an oil and gas company something or to tell a trucking company, you can't do certain things," Kreider-Dusek, McKullen County attorney, told The Dallas Morning News.
The bill is the latest attempt by Texas Republicans to fight back against "frivolous lawsuits." Last session, State Rep. Jeff Leach (R-Allen) filed a bill that would have severely limited what evidence of negligence could be brought against trucking companies in lawsuits. In 2003, the Texas legislature passed a massive tort reform that limited medical malpractice lawsuits.
The courts have been a prime way for counties to recoup some of the financial losses caused by corporations. Various counties, including Harris, collectively sued vape manufacturer Juul for deceptive marketing to children, citing the cost of increased pediatric hospital admissions as a cause. Dallas and Bexar counties have also won millions of dollars to address substance abuse treatments thanks to drug marketing that increased addiction in their regions.
While some proponents of the law say that it will simply help cut down on lawsuits without merit, the fact that these lawsuits are brought by elected county leaders on behalf of harm done to their constituents makes the claim of "frivolous" suits unlikely. A more probable explanation is that the law is an attempt to head off future challenges to gun manufacturers for perpetuating the same levels of harm as polluters and drug companies.

Courts have repeatedly sided with plaintiffs when it comes to suing gun makers for harmful advertising, and with the massacre in Uvalde approaching its one-year anniversary, the lack of movement from Texas Republicans on gun control remains fresh in the mind of survivors. Harris's bill would prevent counties from treating weapon companies the way they have previously treated other public nuisances by seeking redress from juries.