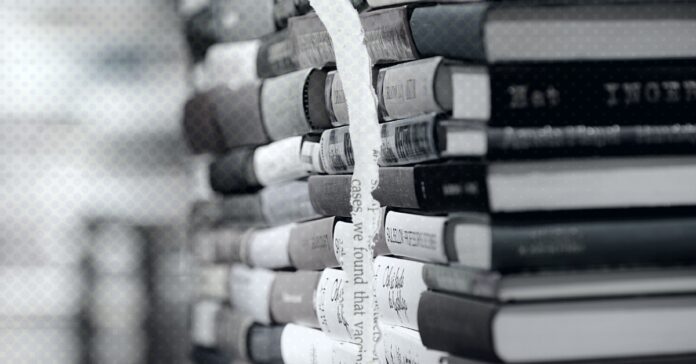 The latest attack on school libraries comes from State Rep. Tom Oliverson (R-Cypress) in the form of House Bill 338. It would require book publishers to create an age-rating system for children's books based on appropriateness of content and bar publishers from Texas school libraries if they fail to do so.
"Why is it ok to have pornographic books in a school library that cannot be read aloud at an publicly broadcast board meeting due to FCC regulations?" said Oliverson on Twitter in November. "Sounds to me like we need a rating system for school library books. I will be bringing that to #txlege in 2023! 😉"
The tweet was commenting on a video from the Libs of TikTok account, a radial far-right anti-LGBT account that has been responsible for threats and harassment against schools and children's hospitals. The account has regularly posted false information, such as accusing Boston Children's Hospital of performing hysterectomies on young children as part of gender-affirming care.
On the surface, Oliverson's bill is reasonable. The rating system would closely mirror the ones used in film and television, creating acceptable ratings for children under 18, 14, 7, and below. However, like Texas anti-reproductive choice legislation, the descriptions are so vague as to be widely open to interpretation.
In particular, content is largely banned from age groups over "sexual" or "profane" themes without defining what those themes are. "Suggestive dialogue" is also acceptable at certain levels, but again, no attempt is made to say what suggestive means.
This is concerning because Texas Republicans continue to attempt to portray the existence of LGBT people as inherently sexual. There is already a bill in the legislature that attempts to ban children from any drag appearance. The vast majority of book challenges under Republican leadership over the past several years have been against LGBT content as gender-sex minorities becomes the go-to culture war target.
Oliverson, who also authored the bill mandating schools accept and display signs reading "In God We Trust" on campus, also continues the Texas GOP's increasing attack on private businesses who take progressive stances. Companies are already banned from state contracts if they refuse to do business with gun manufacturers, and another law is in the works to punish employers who aim to help employees get abortions out of state.
House Bill 338 would put publishers at the mercy of state agencies when it comes to book collections sold to libraries. All an agency has to do is decide a book with queer characters violates the rules on sexual content and the publisher's entire catalog can be pulled from the shelves.
"A ratings system like that proposed in this bill would concentrate unprecedented power in the hands of government officials to dictate the bounds of what all students and families can read, learn, and share–in ways that are deeply undemocratic," a statement from PEN America reads. "Such a system would inherently contain subjective and potentially politicized decisions. It would be a recipe for publishers to play it safe and take a wide berth around anything remotely controversial. It could leave students with only the most anodyne educational materials."
Oliverson's rating system is intrinsically steeped in Christian nationalism and apparently based on the rantings of an anti-LGBT hate group. There is no reason to think it would be used as anything but a tool to cull queer content from school shelves using vague language to justify wide actions.