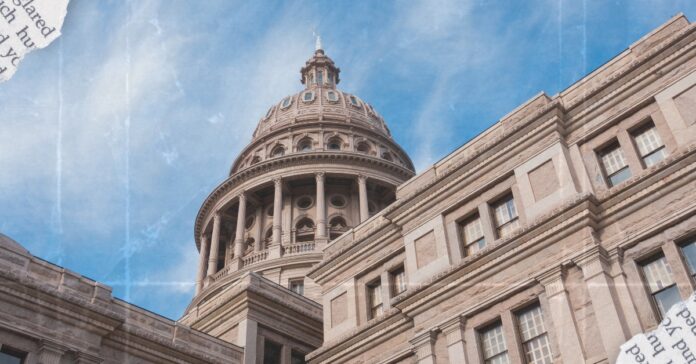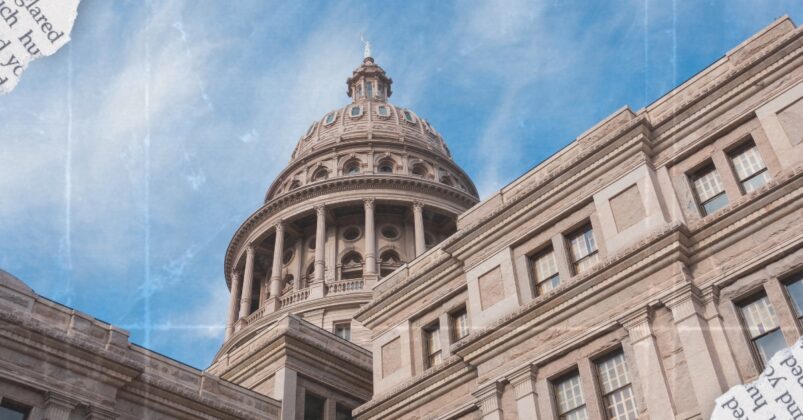 In the ongoing debate over school choice in the Texas Legislative session, a group of GOP Senators recently introduced Senate Bill 8. The bill proposes allocating taxpayer dollars to public school students for use on private school tuition.

SB8 would create "education savings accounts" of up to $8,000, which families could use to pay for tuition, books, and other materials, like uniforms. The proposal comes after weeks of Gov. Greg Abbott and Lt. Gov. Dan Patrick touting "parent empowerment" as a top priority for this session.

The bill filed by Sen. Brandon Creighton, R-Conroe, seems "good on paper," but still leaves several unanswered questions for the future of Texas education.

Theory vs Reality

SB8 seems to address most of the concerns that have been raised about school choice initiatives implemented in other states. For example, families will be prohibited from receiving the cash up front, only public school students will be eligible for the funds, and the bill limits the usage of the funds to private schools and other vendors authorized by the state.

Creighton has said funding for education savings accounts will not come from the state's public education budget. He claims the state can both fully fund public education and fund this program.
"We are all fully intending to lift up public schools with the funding they need and also provide education opportunities to those that need it most. And those can reconcile," Creighton said.

The bill even comes with a little sweetener for rural Republicans, who have always resisted vouchers, because their regions often lack private schools. Public school districts with fewer than 20,000 students would benefit from a "hold harmless" measure, which would ensure their funding doesn't drop off dramatically. The state would give the district $10,000 per year, but only during the first two years a kid exits –  What happens after these first two years?

School leaders and rural lawmakers see these voucher efforts like the "camel's nose under the tent." This essentially means GOP members who are pro-voucher will continue to move the goalpost, if SB8 is passed it will only be a small victory in a much bigger war – defunding public schools.

Charles Siler, former pro-voucher lobbyist for Goldwater Institute in Arizona and the co-founder of Agave Strategies, a political consulting firm, told RA News, that he has directly observed this phenomenon in Arizona, adding that "it's not even a secret." Just a few weeks back, an Utah voucher lobbyist was caught on a hot mic saying she wanted to "destroy public education."

"Until public funding for education is completely gone, the backers of this stuff will not stop," Charles Siler continued. "We already have an incredibly expensive voucher program in Arizona and now they're just talking about how much more money they can award per student – the ratchet will always continue."

So, what happens during the next Texas legislature? With the absence of a $32.7 billion budget surplus, lawmakers may feel inclined to divert additional funds from public education to bolster the education savings account program.

"Using public tax dollars, taken from our 5.4 million Texas schoolchildren, to underwrite the private education of a few is an egregious moral violation," the public education advocacy group Pastors for Texas Children said in a recent statement. "We find it particularly troubling for public funding to advance and establish religious programs in private schools."

In addition to the many unanswered monetary questions, the education savings account structure is wrapped into a broader legislative proposal that emphasizes "parental empowerment," a message that has been gaining momentum from staunch conservative groups, and is being backed by Abbott and Patrick.

Per SB8, if a private school in Texas wants vouchers, the government can't: "limit the methods used to educate, determine educational content, or limit their ability to require  religious values of students or obligate them to act contrary to their religious values."

In addition, the government can't require private schools to change creeds, practices, admissions policies, curriculum, performance standards, employment policies, or assessments. And school districts are prohibited from providing "instruction, guidance, activities, or programming regarding sexual orientation or gender identity."

Basically, private schools receive taxpayer money through education savings accounts but are not obligated to adhere to the same standards as public schools due to a lack of accountability within the program.

According to Siler, it's not only about money, but control. Ironically, while Abbott is talking about public schools' "indoctrination of children's books", conservatives are actually interested in protecting their own beliefs – a new brand of indoctrination.

​​"They're (conservatives) really concerned about losing control over their families, over their communities, because people start to see their ideas as antiquated," Siler continued. "They're really trying to get people out of the public school system so they can control more of the message, more of the conditioning of the children as they're coming through the system…  and if that can be tax-payer funded, all the better."

What happens next?

The proposal, which has eight other Republican Senators already signed on, is likely to change as it moves through the legislative process and would take effect in the 2024-2025 school year if passed.

Rural Republicans continue to be fiercely opposed, echoing the fears of public school advocates, that school choice programs will funnel money away from Texas' public school system – which is already severely underfunded.

There are currently over 5.37 million children navigating Texas' public school system, compared to only 308,567 enrolled in private schools, which means only 5 out of every 100 kids, according to the private school website Private School Review.
"Taking money out of the public school system to help a few that already have more choices than the kids that I represent do, I think it's just categorically wrong. I'm for all kids in Texas, not just the ones that live next to a private school," said State Representative Ken King, R-Canadian, who sits on the House Public Education Committee.

House Democrats are also opposed.

"We are very laser focused right now on increasing our investments in public education, stopping the defunding of education through private school vouchers, and to make sure that we're paying our teachers and educators living wages," House Democratic Caucus Chair Trey Martinez-Fischer said.