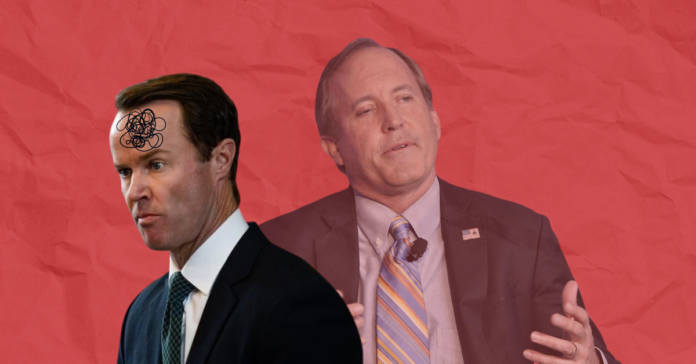 Texas Attorney General Ken Paxton called for the resignation of House Speaker Dade Phelan, accusing him of being intoxicated while presiding over the House. Paxton, a fellow Republican, requested the House General Investigating Committee to investigate Phelan for his conduct.
The controversy arose when a video went viral, showing Phelan slurring his words during the House floor proceedings. Phelan's office has chosen not to comment on the incident.
In a statement posted on Twitter, Paxton expressed his disappointment and called for Phelan's resignation at the end of the legislation session. He criticized Phelan's behavior, stating that it had a negative impact on the legislative process and failed to fulfill his duty to the public.
Shortly after, Paxton shared a screenshot of a letter he sent to Representative Andrew Murr, the chair of the General Investigating Committee, urging an investigation into Phelan for alleged violations of House rules and state laws, as well as conduct unbecoming of his position.
Phelan's office has not responded to requests for comment regarding Paxton's statements.
Although Texas Republicans often engage in internal conflicts, Paxton's comments stood out even by their standards.
The video clip, lasting 44 seconds, gained traction on social media over the weekend. It was primarily promoted by Phelan's intraparty critics, including former State Representative Jonathan Stickland. Additionally, anonymous text messages referring to Phelan as "Drunk Dade" circulated.
Phelan's defenders pointed out that he appeared to speak normally before and after the video clip. They also speculated that those promoting the video, such as Stickland, may seek revenge following the House's decision to expel their political ally, former State Representative Bryan Slaton. Slaton had been found guilty of engaging in sexual misconduct with a 19-year-old aide after an investigation conducted by the General Investigating Committee.