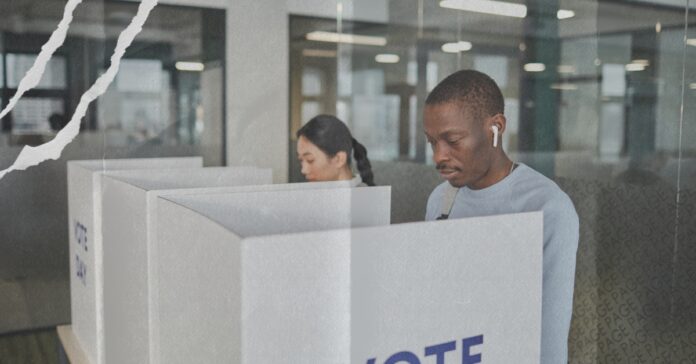 Harris County is home to Houston and the largest concentration of Democratic voters in Texas. The legislature has only one week left in their session, and they seem to be using it to try and overturn future elections in the county.
On Monday, the nonpartisan League of Women Voters released a statement denouncing two of the proposed bills, SB 1750 and SB 1933. The former would abolish the Harris County Election Administrator, an appointed county position that oversees elections. Instead, elections would be run by the county clerk and tax assessor-collector, elected positions. Only Harris would be subject to these rules. The likely reason is that despite Houston's long history as a blue stronghold in the state, these two offices were only recently flipped from Republicans in 2018 and 2016 respectively.
SB 1993 would simply allow the Secretary of State to seize control of elections for pretty much any reason as long as he says there is evidence of voter fraud. There is no appeal process.
"We are deeply disappointed that the state once again has ignored the opportunity to improve our elections in favor of targeting elections in Harris County," the state League's statement reads.
Following the 2020 presidential election, many of the voting practices that Harris instituted during COVID to great success, such as 24-hour voting and drive-thru voting, were falsely claimed by Republicans as vulnerable to fraud. Absolutely no evidence that these contribute to any false votes cast have ever been presented.
In reality, the bills are a way to fight the changing demographics in Texas cities, which increasingly lean to the left and are by far responsible for most of the population growth. Though the bills currently only target Harris, they are worded to apply to any county with more than 3.5 million people, meaning that Dallas and San Antonio could see their own takeovers in the not too distant future.
These bills allow Republicans to do away with non-political appointees administering elections and hopefully place the power in sympathetic elected Republicans, should they be able to retake those offices. This is a distinct possibility as Republicans have made Texas the hardest state to vote in across the United States thanks to a sweep of anti-voting rights and access laws that were passed in the previous session.
All of this was done to justify belief in the Big Lie that former President Donald Trump was robbed of a second term by widespread voter fraud. Again, no compelling evidence for this fraud has ever been presented, but it has continued to form a cornerstone of Texas Republican politics. The debunked conspiracy theory film 2,000 Mules by Dinesh D'souza, himself convicted of voting crimes, has become a favorite of Attorney General Ken Paxton and Agricultural Commissioner Sid Miller, as well as at official Texas Republican events. Clearly, the lie of election fraud is going to continue to be used to try and stave off the voting power of Democratic cities.