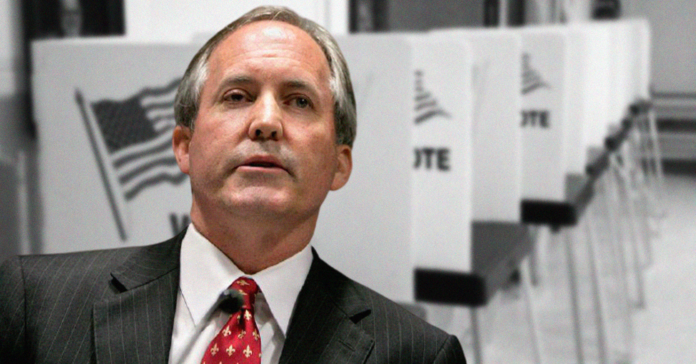 The Texas Supreme Court has declined to intervene in a dispute between Travis County and poll watchers. Texas Attorney General Ken Paxton alleged that the Travis County Central Counting Station was operating in violation of Texas law by requiring poll watchers to observe through a window in an adjacent room instead of being in the same room where ballots were being counted.
"Texas law provides for poll watchers as a procedural protection against irregularities or unlawful conduct. Watchers must be allowed to perform their lawful duty and verify the ballots are counted correctly — something they can't do when stuck in a holding room," Paxton said in a statement.
Paxton's request for relief was denied in a 5-4 decision from the state's high court. Justices Eva Guzman, Jeffrey Boyd, John Devine and Jimmy Blacklock dissented.