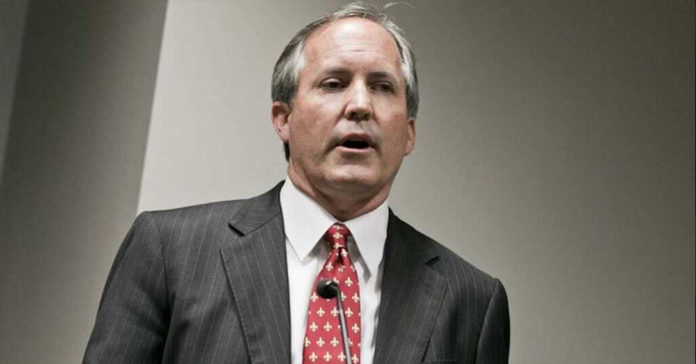 Texas Attorney General Ken Paxton is using a newly released video from convicted criminal and ultraconservative James O'Keefe and his right-wing leaning Project Veritas to spread possibly deceptive and misleading allegations about voter fraud in Texas.  
"Project Veritas is a right-wing operation whose selectively edited videos have been repeatedly debunked. It is dangerous for Attorney General Paxton to be using their work as a basis for any allegations, let alone about our elections when we are one week away from Election Day," said Beto O'Rourke, Texas Right to Vote co-chair and founder of Powered by People. "Texans are doing their part by showing up in record numbers despite these tactics and will continue to do so through Election Day."
O'Keefe and Project Veritas "have used a mix of selective editing and guerilla filmmaking in a mostly unsuccessful series of attempts to discredit political opponents," according to the news site ThinkProgress. The stories the group has peddled have been disproven by investigations done by the Washington Post, the New York Times and others. 
Last month, researchers at Stanford University laid out Project Veritas' process to create disinformation around this year's election through the release of edited videos. News reports indicate the organization has ties to Paxton's staff.
"Ken Paxton is once again using baseless allegations to support his ill-conceived Election Integrity Unit to sow distrust in our election and intimidate voters with threat of prosecution," said Julián Castro, Texas Right to Vote co-chair. "This is clearly a politically motivated attack in coordination with a right-wing group hoping to manufacture chaos in the last week of the election."
Paxton, who is serving as co-chair of Lawyers for Trump, has been leading the state's effort to quash attempts to expand voter accessibility this year. He has gone to court to prevent an expansion of mail balloting during the pandemic, to force voters and poll workers to wear masks at polling locations and to limit mail ballot drop-off locations to no more than one per county.
In the meantime, he is fighting his own criminal charges and facing new allegations of bribery and abuse of office in connection with his dealings with an Austin developer and high-dollar political donor to his campaign.