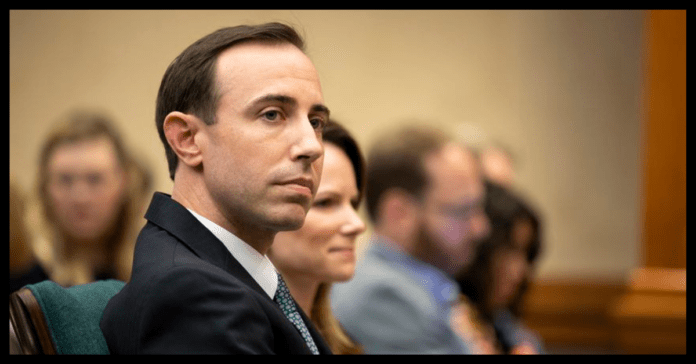 A Texas Senate committee voted Thursday to advance the nomination of Texas Secretary of State David Whitley — the most forward motion he's made in weeks in a stalled nomination that faces increasingly steep odds.
After a 4–3 vote along party lines, with all the committee's Republicans backing Whitley and all Democrats voting against him, Whitley can be considered by the full Senate, where he'd need a two-thirds majority that he doesn't appear to currently have.
Whitley, who began to serve during the interim but requires Senate confirmation to keep his job much longer, has faced unusual opposition in the typically smooth confirmation process after his office last month rolled out a botched attempt to cull non-citizens from Texas' voter rolls. In the weeks since that announcement, his office has conceded that at least a quarter of the nearly 100,000 voters initially flagged were naturalized citizens who should never have had their citizenship questioned.
Whitley, and his office, have drawn three federal lawsuits and widespread condemnation from civil rights groups and Texas Democrats — including the 12-member caucus in the Texas Senate, whose members have all said they oppose confirmation at this time. If the caucus sticks together — and if they all remain on the floor when the vote is called — they have the power to block him from confirmation.
Whitley, who appeared before the committee four weeks ago for a two-hour grilling over the bungled review effort, has been left pending in committee in its last two hearings even as other nominees sailed through. That seemed to bode poorly for his nomination.
Before approving Whitley, the committee unanimously approved four dozen other nominees who have come before the committee. The committee "severed" Whitley's nomination out to consider him separately.

This story originally appeared on the Texas Tribune. To read this article in its original format, click here.