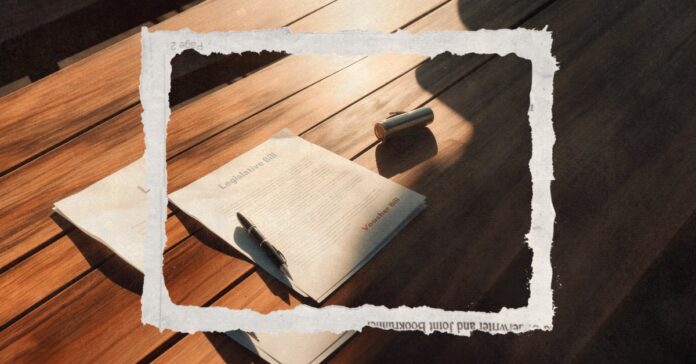 The committee substitute of SB 8 (CSSB 8), the Senate's key voucher bill, which insiders say is expected to be voted out of the House Public Education Committee on Wednesday, introduces several dramatic new changes to Texas public education.
Phase Out of STAAR Test with Replacement
One of the most significant changes is the elimination of the high-stakes STAAR test – and all high-stakes testing – and the introduction of the Texas Success Initiative Assessment (TSIA). The TSIA would align with federal requirements and replace the STAAR test by 2027-2028, subject to federal approval.
Under the new bill, students would not need to pass an assessment to graduate high school. Instead, they would be required to pass their classes. Students who did not receive a high school diploma because they did not pass a test before 2023-2024 could request their high school diploma. The individual graduation committees would be repealed.
In grades 3-8, the high stakes assessment would be replaced with through-year testing. Students would be tested three times a year with shorter adaptive assessments to gauge their growth. Once through-year assessments were implemented, benchmark assessments would be eliminated. The non-federally required social studies assessment would also be removed.
In grades 9-12, end-of-course assessments would be replaced with a pre-TSIA in grade 9 and TSIA in grade 11. Biology tests would remain to satisfy federal requirements, and US History would be retained.
The bill also clarified that the College, Career, and Military Readiness (CCMR) cut scores would be adjusted every four years. The districts would be provided with "what/if" models to prepare for these adjustments.
Voucher Program
The Education Savings Account (ESA) program is another significant change introduced by the bill. Parents would now be able to get public tax dollars to pay for private school or homeschool for their children.. The ESA program would start in the 2024-2025 school year.
Under the new program, students who were special education (SPED/504) eligible, attended a low-performing campus (D or F), or were low-income would be eligible for ESA. Prior participants, prior public, and then non-prior public students would be prioritized, with special education (504), attending D or F campus, and then low-income students given preference.
The SPED/504 plan was developed to ensure that a child who has a disability identified under the law and is attending an elementary or secondary educational institution receives accommodations that will ensure their academic success and access to the learning environment.
A student participating in the ESA program would need to take the state assessment administered at a local public school or service center. However, a private school would not be required to administer the assessment. The state funding for the program would be through appropriated funds (including non-dedicated insurance premium tax) and donations. The funding amounts for different categories of students were $10,500 for a child who was both low income and SPED, $9,000 for a low-income child, $9,000 for an SPED child, and $7,500 for all other eligible students. Prior public students would receive an additional amount equivalent to the SPED funding they received at a public school.
The estimated cost of the ESA program is $800 million, subject to state appropriations.
Of particular concern, one provision that was stripped from the original Senate bill that was included to appeal to rural Republicans, who have historically opposed voucher legislation, the bill would have paid school districts with enrollments of less than 20,000 students a $10,000 stipend for every child who takes advantage of the ESA and leaves the school system. The stipend would only be available for the first two years unless the Legislature re-authorized it. This stipend has been removed from the committee substitute.
CSSB 8 has significant implications for the Texas education system. Elimination of the STAAR test is aimed at reducing the pressure on students and teachers due to high-stakes testing, but voucher programs tend to grow over time, once introduced, and tend to bleed resources from public schools. Limiting vouchers to special education and educationally disadvantaged students has a demonstrated history of evolving into private school vouchers for wealthy parents over time. Public education advocates warn against voting on a bill with such large implications without a public hearing.