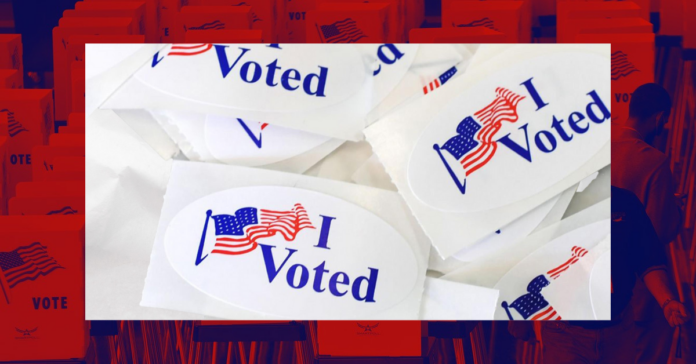 As electoral demographics continue to change in Texas, Republicans continue to try and cement their long hold on power by making voting more difficult and expensive across the state thanks to a slew of bills in the Senate.
First up is Senate Bill 990, which would eliminate countywide voting on Election Day and just passed the Senate. Since 2013, 90 counties in Texas have had special permission to let voters cast ballots at any voting location. The counties under this permission represent 80 percent of voting Texans, including many of the big cities.
If SB 990 passes, the state would return to assigning each voter a specific polling place on election day. This could have dire consequences. For one, it means that technical problems at that polling place could keep people from voting, and in many cases those would be specific neighborhoods with key demographics.
For another, counties that have been relying on the versatility of the system would now have to open more polling places to meet the needs of the population. Randall County estimates that it will cost them $500,000 extra to handle the change.
The targeting of metropolitan voters is not likely a coincidence. As Texas cities grow, they become more Democratic leaning. Several bills specifically target Harris County, the state's largest and home to an increasingly liberal population.
Senate Bill 1993 would flat out let the state government overturn Harris County elections if the polling sites run out of paper for the machines. If 2 percent of polling places run out of paper for more than an hour, the entire election can be thrown out and re-run. The bill applies only to Harris County, and passed the Senate 19-12.
The law comes after there were reported paper shortages on Election Day 2022. Those shortages have been the basis of Republicans lawsuits that claim Harris County runs incompetent elections that turn in untrustworthy results. State Se, Paul Bettencourt (R-Houston) has claimed that the shortages were mostly in Republican areas.
However, deeper analysis of the shortages on Election Day 2022 show that while some locations did temporarily run out of paper, it likely did not affect overall voter turnout. Local voting right groups have called on KHOU, who initially reported many of the shortage stories, to retract some of their reporting as it is being used to fuel anti-voting access bills.
All told, there are eight Senate bills that target voting practices, most of which would affect large cities much more than small rural counties. These do everything from increasing security to giving the state government more authority to question and dismiss officials to outright supplanting the authority of county election officials for delays. All of this is in service to the pervasive lie that there was massive election fraud in the 2020 Presidential Election perpetuated by Democratic strongholds like Harris County. Absolutely no evidence has ever been presented to justify the subsequent legal challenges to voting access, but that has not slowed a Republican legislature from pushing these laws.