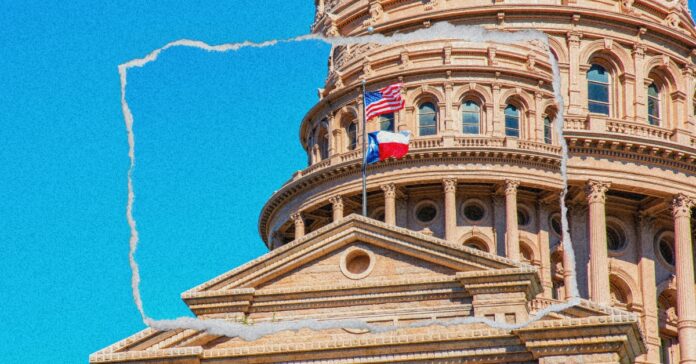 There is one group who is universally opposed to the school voucher program proposed by Governor Greg Abbott: public school superintendents.
Top officials from schools across the state met together on Thursday during hearings for Senate Bill 1. After failing repeatedly to get his voucher program passed during both the regular legislative session and subsequent special sessions, Governor Greg Abbott called lawmakers back to Austin again for another try. His proposal would allow parents to use up to $8,000 of taxpayer money every year for private, mostly religious school, tuition. The cost would be at least $8 billion annually.
Visiting superintendents were blunt about their negative opinion of the proposal.
Paul Norton of Lake Travis ISD called for private schools to be regulated for financial transparency the same as public schools if the law passed. A failure to write in new controls against price gouging and other possible misuse of public funds has been a consistent sticking point for opponents of the proposal.
Dr. Hafedh Azaiez of Round Rock ISD criticized private schools for taking public money but not every child that applies. "The choice is actually for the private schools themselves because they can decide who enrolls and who does not enroll," he said. "We take every kid."
They join a long list of others who have already spoken out against vouchers. Katy ISD superintendent Dr. Ken Gregorski accused lawmakers of holding public school funding hostage to pass vouchers. "If the state is going to have that discussion on school choice, they can have that discussion but let's take care of public schools with that funding that's already been allocated," he told KPRC this week.
Beaumont ISD Superintendent Shannon Allen penned an entire opinion piece for The Beaumont Enterprise. She highlighted numerous studies done across the country that show voucher programs do not produce better academic results. Allen also pointed out that many elite schools will not participate in vouchers, with the majority of funds going to struggling institutions trying to stay afloat. This is particularly true of religious schools that sell their programs based on Biblical teachings rather than academic performance. Like her peers, she scorns the fact that private schools will receive public money without being beholden to public regulation.
"As for the claim that competition created by voucher programs foster increased education, that is the most flawed argument and biggest fallacy of them all," she said. "It is impossible to have a competition of any kind between two entities that are not held to the same accountability standards. These private institutions that decide to accept vouchers have virtually no standardized oversight or measurable data required to demonstrate actual growth of their students. Any claims not backed by measurable data have no value."
Superintendent Dr. Georgeanne Warnock of Terrell ISD has also spoken out against vouchers. She points out that the system will inevitably siphon funds from public schools. Because Texas public schools receive funding based on attendance, any child that transfers out costs the district thousands of dollars. Senate Republicans have tried to mitigate this with promises of more funding and stipends to make up the difference, but those features are unlikely to outlive the current budget surplus.
"In states with expanding voucher programs, evidence shows that class sizes start to grow, programs start to be cut (like music, art, foreign languages, career and technical programs, libraries, counselors, etc), and fees start to be charged to close funding gaps," said Dr. Warnock. "This is not what Texans want for their children, and this is not what we want for Terrell ISD families."
Across the state, from the largest districts to the smallest, it appears impossible to find a single public school superintendent who supports the voucher program.