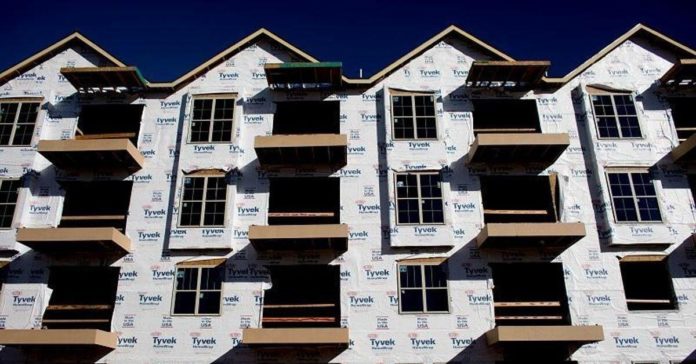 For years Texas has struggled to fill its affordable housing gap. Despite pressure from community groups and housing advocates, the Texas Legislature has repeatedly failed to take up housing reform, pushing the burden of creating more affordable housing to the cities and counties.

In a classic "we like local government until we don't" move when cities and counties have taken the initiative, state lawmakers have stepped in to delay, postpone or outright stop the construction.

Despite the lack of support from the learned men and women beneath the Pink Dome, cities all across the Lone Star State are using every tool in the toolbox to crack the housing problem.

Here's an overview of some of the more interesting approaches cities are using to address the housing crisis.

Austin
In what can only be described as a "very Austin approach" the Live Music Capital of Austin is partnering with a local non-profit called Mobile Loaves and Fishes to provide 3D-printed homes for the city's 2,100 or so homeless people. The group plans to print enough 500-square-foot homes to house about 480 people.

Dallas
The Big D is restarting its land bank program, which provides lots to builders in underdeveloped parts of town to boost the amount of housing for low to middle-income families. The program was halted in 2017 after an audit revealed that city officials misspent $6.6 million.
The Land Bank program sells vacant and tax-delinquent lots to developers for as low as $1,500. The developers then construct homes for roughly $150,000 to $180,000. The houses are sold to families of four earning about $77,000 a year.
To prevent the developers from charging ten-cents for a two-penny nail, City Hall caps the profit margin on Land Bank construction at 15%.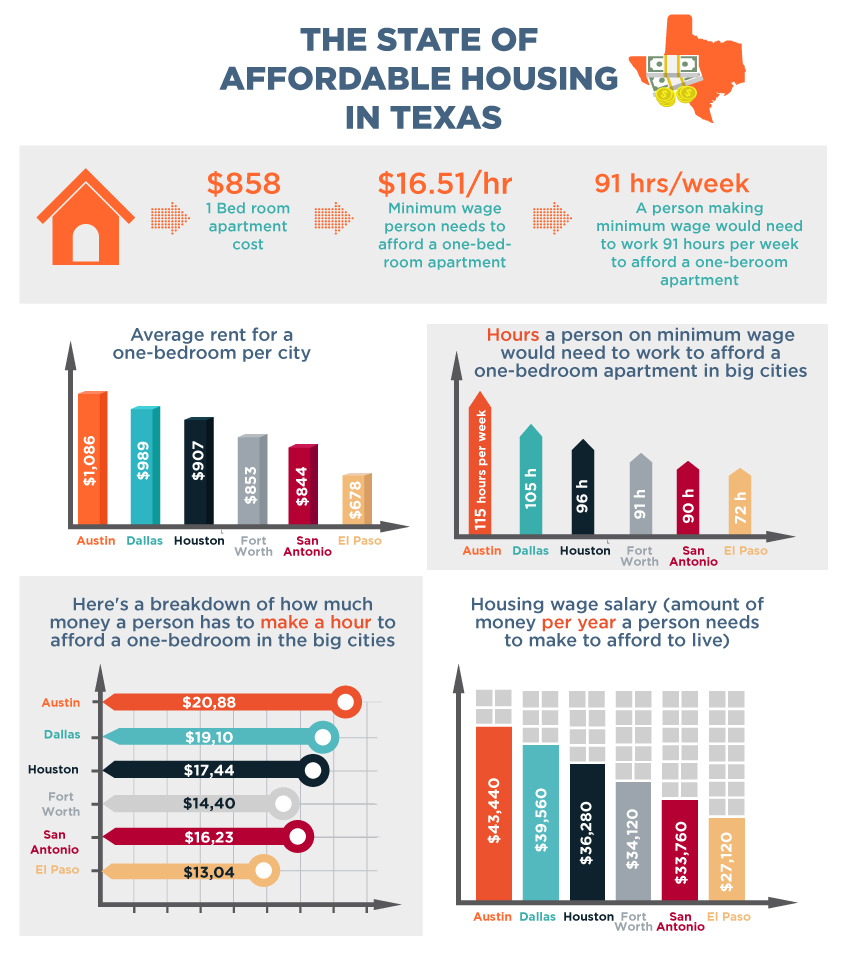 Houston
The city without zoning recently created the Houston Community Land Trust, an independent nonprofit partnered with the city to "make affordable homeownership achievable for limited-income households."
Community Land Trusts are virtually unheard of in Texas — a state that values property rights and homeownership more than clean air or drinking water — because homeowners participating in a trust don't technically 'own' their home.
To qualify to participate in the Houston Community Land Trust an individual's monthly household income must be at or below 80 percent of the median income of the area where the home is constructed. Qualified households can then 'buy' a house from the trust at a below-market price.
A person that 'buys' a house from the trust doesn't receive clear title to the land and the house, they receive a 99-year, renewable, transferable lease to the land. A lease that the trust retains ownership of in perpetuity.
People who 'buy' a house from the trust also agree to cap their home's resale value at 1.25 percent per year, which is designed to keep the house affordable when it hits the market again. How this unique ownership arrangement will work out for home equity loans and property taxes is still pretty unclear.
San Antonio
The Alamo City plans to improve its affordable housing stock by using specially designated development zones to raise $6.2 million to fund the construction of 1,701 rental units. The units will be set aside for families of four that make 30 percent or less of area median income — which translates to about $21,000. Currently, there are only 152 units built or in the works.

San Antonio also plans to construct 6,344 units for families making $36,000 or less. So far, there are only 541 units under development.