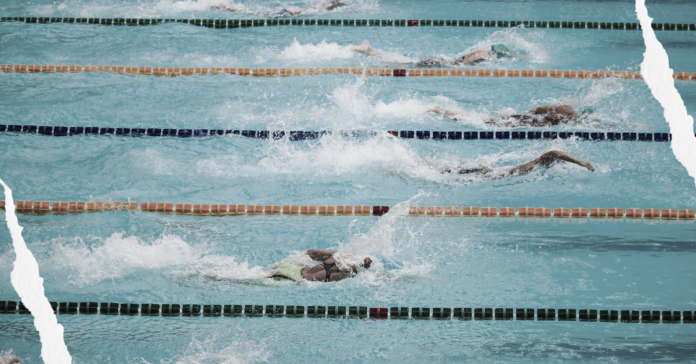 A controversial bill, which would prohibit transgender men from participating in men's college sports teams and transgender women from joining women's college athletic teams, was given preliminary approval by the Texas House of Representatives.

The bill, supported by Republican lawmakers, has sparked intense debates surrounding fairness in competition and the rights of transgender individuals.
Rep. Valoree Swanson, led the charge in favor of the bill, accompanied by other female Republican House members all adorned in pink.

"This legislation is about intercollegiate athletic competition. We are here to ensure there is fair play at the highest most competitive levels of college athletics," Swanson stated. She further clarified that the bill is not intended to restrict anyone's opportunities or participation but rather to address concerns regarding fairness in sports.
According to The Texas Tribune, Democrats launched several unsuccessful attempts to derail the bill. Despite their efforts, the bill received preliminary approval with a vote of 93-49, with eleven Democrats voting in support.

Opponents of the bill, predominantly Democrats, strongly criticized its passage, denouncing it as another instance of discriminatory legislation targeting transgender individuals. Rep. Ana-Maria Ramos, a Democrat from Richardson, condemned the bill as a "hateful and fear-mongering" measure that distracts from the crucial issues facing Texas.
The bill, known as Senate Bill 15, is scheduled to receive final approval on Thursday. Under the bill, athletes would be required to join the college sports teams that align with their sex assigned at birth, regardless of their gender identity.

The LGBTQ community and advocacy groups swiftly expressed their disapproval of the bill, taking to social media to voice their concerns.

"Students should be able to play the sports they love as their true selves — free from extreme government overreach and cruel political attacks," said the ACLU of Texas.
This bill is just one of many being considered by the Legislature this session that could potentially have significant implications for the LGBTQ+ community in Texas. However, the immediate impact of this particular bill on public universities in the state remains uncertain. In a survey conducted by the Austin American-Statesman, the majority of Texas public universities reported that they were not aware of any transgender athletes having competed for their institutions.