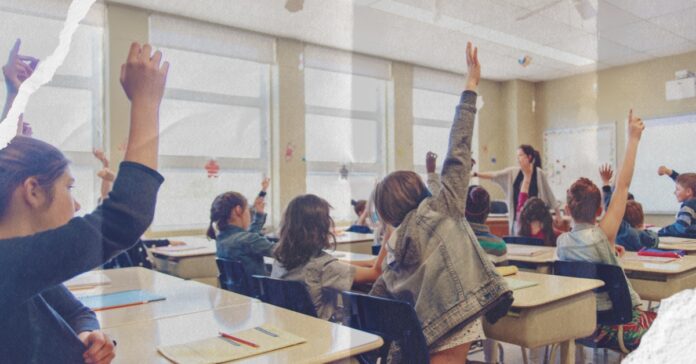 The fate of a school voucher bill in Texas is in serious doubt as a crucial deadline approaches. The House public education committee chair, State Representative Brad Buckley, stated on Wednesday that he currently has no intentions of bringing the bill for a vote. This comes after Governor Greg Abbott pledged to call a special session if the House does not "expand the scope of school choice."
The Texas Senate's priority school voucher bill, Senate Bill 8, authored by State Senator Brandon Creighton, R-Conroe, is in jeopardy of dying in the House public education committee. The committee must approve the bill before it can proceed to the House floor for a full vote. Representative Buckley expressed his hesitation in moving the bill forward after Governor Abbott threatened to veto it.
Buckley told The Texas Tribune on Wednesday that he currently has no plans to bring the bill for a vote after Gov. Greg Abbott threatened to veto it.
"It begs the question of — with this threat — is this the legislation to move forward?" Buckley said.
Buckley questioned whether this legislation should proceed given the governor's opposition. Abbott voiced his disapproval of the House version of the bill, which narrows the eligibility for the proposed voucher program. While the Senate's bill aimed to make it available to most of Texas' 5.5 million public schoolchildren, the House's version limited it to certain groups, such as students with disabilities or those attending campuses with recent failing grades.
Governor Abbott, who has been a staunch advocate for school vouchers, made it clear that he would call for a special session if the House does not expand school choice this month. The House Committee on Public Education, along with all other committees in the lower chamber, must vote on Senate bills before May 20 for them to reach the House floor.
The education committee convened on Monday to hear testimony on the third iteration of SB 8 but did not proceed to a vote on that day or the following session. As the legislative session nears its end, bill outcomes can change rapidly as negotiations take place among leaders handling various proposals. The fate of this particular bill will be determined before lawmakers adjourn, but passing it in the House will prove challenging due to the need to gather enough support from both proponents and opponents of school vouchers.
Earlier in the session, the House passed a budget amendment prohibiting the use of state funds for school vouchers or similar programs. Though symbolic, this vote demonstrated that the House lacks enthusiasm for vouchers. Last week, when Representative Buckley attempted to advance a vote on SB 8, the House voted against allowing the public education committee to convene.
As the Saturday deadline approaches for the House, Senator Creighton expressed his determination to continue fighting for his legislation and school choice. He aims to provide significant education freedom for families to make decisions based on their children's needs rather than being restricted by their address or ZIP code.
Senate Bill 8 proposes the introduction of education savings accounts, a voucher-like program that allows parents who opt out of their local school district to use taxpayer dollars to pay for private schools and other educational expenses. SB 8 also includes eliminating the State of Texas Assessments of Academic Readiness (STAAR) program and replacing it with a new test aligned with classroom learning. The legislation also removes the requirement for high school students to pass an assessment for graduation.
These modifications were seemingly made to garner support from House members, particularly Democrats and rural Republicans, who have concerns that voucher programs could divert funding away from public schools. Such proposals have been successfully defeated by this bipartisan coalition for decades, and Representative James Talarico, D-Austin, expressed hope that they would remain united in defeating vouchers this session and any potential special sessions.