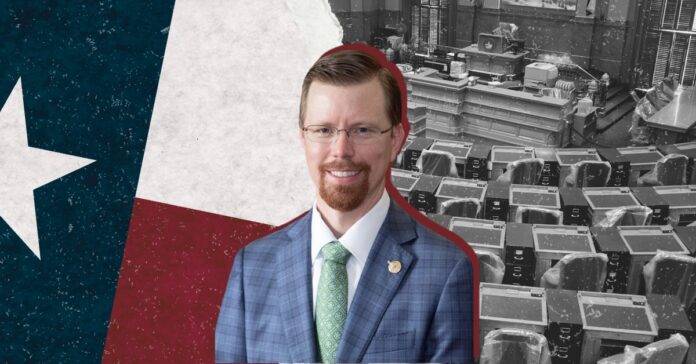 Last week, Texas House Administration Committee Chairman Will Metcalf held a hearing to address members' proposals for how to change the body's rules in the 88th legislative session.

According to Scott Braddock from the Quorum report, this is the first time the rules have been done this way. In past sessions, proposals to alter rules would be heard on the floor as the rules were debated instead of with a hearing ahead of time.

Here are some of the proposed changes in the rules, according to the Quorum Report:
Elimination of Democratic committee chairmen: This change was proposed by Rep. Bryan Slaton (R- Royse City) who argued: "If, at the time the Speaker appoints committee chairs, one political party represents a majority of the seats in the House, the Speaker must appoint Committee Chairs from members of the majority party."
Majority vote, no more?: Rep. Erin Zwiener proposed increasing the threshold from a simple majority to two-thirds for going outside the bounds of a conference committee report.

Shelving COVID protocols: Rep. Tom Oliverson has proposed that the House shelve its protocols for a pandemic, but also noted that it is important to preserve the language of such protocols if they would need to be re-enacted.

Increasing office budget: Rep. Valoree Swanson recognized the increase in the cost of living in Austin and the need for experienced staff and proposed increasing office budgets.
The full packet of changes proposed so far can be downloaded here.