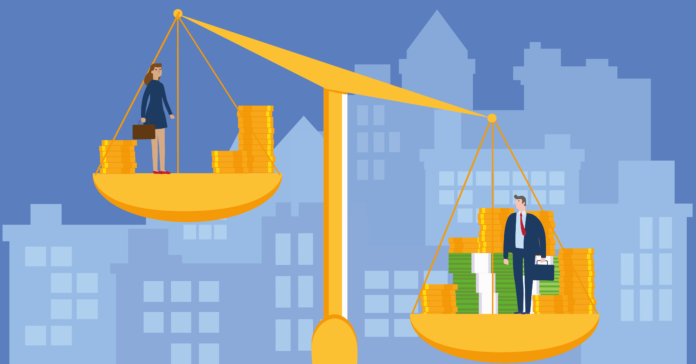 Everything is bigger in Texas, including the pay gap between Hispanic men and women. Texas has one of the widest pay gaps in the country for a population group that is only growing, according to Politifact.

Based on a 2019 report by the Census Bureau, calculated by the National Women's Law Center, Texas ranks at 49th and shows Latinas in Texas are making 44.7 cents for every dollar made by a white, non-Hispanic man.

Texas is one of just five states where equal pay protections don't apply to smaller businesses or workers in the private sector, and remedying this issue has not been a priority in recent legislative sessions.

In 2017, one of the only bills addressing pay gap and discrimination of payment compensation, introduced by Rep. Senfronia Thompson (D-Booth) was left pending in committee. A similar Senate Bill would have made it easier for women to fight against wage discrimination in court, but it died in committee.

Prior sessions also failed to produce meaningful legislation to address the problem, as in 2013 when then Gov. Rick Perry vetoed a bill for equal pay.

One contributing factor to lack of legislation and low wages in the state for a large part of the state's electorate could be traced to a lack of representation at state levels.

Despite Texas' large Hispanic population, it was only a year ago that Texas elected its first two Latina women to represent Texas in the U.S House, Veronica Escobar, District 16 (D-El Paso) and Sylvia Garcia, District 29 (D- Houston).

During Latina Equal Pay Day on Nov. 20, Garcia shared, "As we continue to fight to close the gender pay gap, we MUST make sure Latinas are a part of the conversation. We demand more. We deserve better."

Escobar shared on her website, "…We know that gender-based pay discrimination is an issue that affects Latinas every day of the year, putting a strain on hard-working women and undermining the economic stability of our families."

She shared how it takes a Hispanic women an additional 11 months to earn what men earn and said, "This is unacceptable and more must be done to end this pay discrimination."

When it comes to awareness of inequality in the workplace, Leanin.org shares that "Nearly one in three Americans is not aware of the pay gap between Latinas and white men."

PolitiFact shares that last March The House of Representatives approved the Paycheck Fairness Act, which will strengthen the Equal Pay Act by requiring employers to share comprehensive pay information with the Department of Labor. U.S. Rep. Lizzie Fletcher, D-Houston has been passionate about closing the gap and believes, " The Senate must pass the (Paycheck Fairness Act) now. Latinas deserve better — we all do."