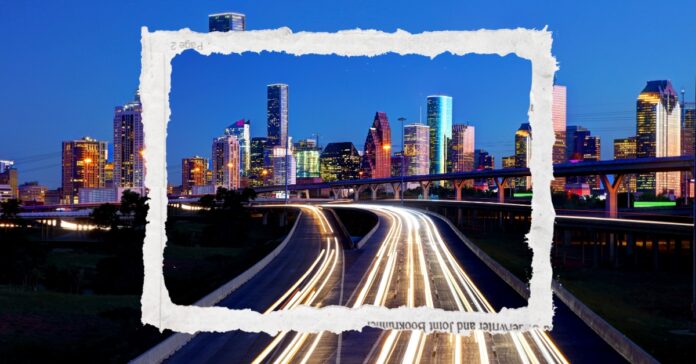 A long-standing effort by Republicans in the Texas Legislature to override the power of the state's bluer cities mounted with House Bill 2127, a bill that nixes all kinds of local ordinances.
The "Texas Regulatory Consistency Act" also coined as the "Death Star Bill" would prohibit cities from managing anything beyond what is already covered by state law. This will undermine regulations placed on local agriculture, insurance, labor, and natural resources codes, among others.
This is a Gov. Greg Abbott-endorsed bill aimed at overturning cities' progressive policies and preventing them from enacting them. While the attacks on local governments are not new, this is the broadest attack yet – leaving the local officials in unfamiliar waters figuring out what laws could soon be illegal.
Business lobbying groups such as the National Federation of Independent Business and Abbott, have long pursued such a law, arguing that it's necessary to untangle a growing patchwork of local regulations that burden local businesses and hamper the state's economic growth – which is overwhelmingly concentrated in the state's urban areas.
"This myth that they are talking about, of a patchwork of regulation that's preventing small businesses from growing, goes completely at odds with the press releases that they put out that talk about Texas's economic powerhouse," said Bill Kelly, the Director of Government Relations at the Mayor's office. "It's just you gotta choose a lane here."
Abbott praised the bill as one of the biggest conservative achievements of the Legislature at an event Friday at the Conservative Texas Public Policy Foundation in Austin.
"We did across-the-board regulatory preemption so that local governments — the city of Austin, for example — are not going to be able to micromanage businesses in the state of Texas, especially driving up the costs for local businesses," Abbott said. "We are going to have one regulatory regime across the entire state on massive subject areas that will make the cost of business even lower, the ease of business even better."
Labor activists, local officials, environmentalists and Democrats – among others – oppose the bill and deem it a massive power grab that would stop the local government from taking care of its community.
"HB 2127 undermines our ability to make choices about our safety, health, and well-being at the local level," said Luis Figueroa, chief of legislative affairs at the left-leaning nonprofit Every Texan to the Texas Tribune. "Driven by corporate interests that seek to limit local freedom and democracy, HB 2127 prioritizes the elite few in power over the will of everyday Texans and does not reflect our true shared Texan values."
The bill proposed by state Rep. Dustin Burrows (R-Lubbock) and state Sen. Brandon Creighton (R-Conroe) – targets local ordinances that expand worker benefits beyond state law. The bill which will take effect Sept. 1, will knock out ordinances in Dallas and Austin that require a 10-minute water break for construction workers for every four hours of work.
Although court battles have prevented them from taking effect, mandatory paid sick leave ordinances in Dallas, Austin and San Antonio can go by the wayside.
Opponents of this legislation argue that it will also make it more difficult for local governments to combat predatory lending, excessive noise and invasive species or enforce nondiscrimination ordinances.
An amendment of the bill to stop cities from enacting protections for tenants facing evictions was also approved. The bill's author, Sen. Creighton, added the amendment. He also has a real estate business.
Months after the legislation was first introduced, local officials are still trying to understand its full effects. It's possible that it will take several court battles from businesses contesting local ordinances to figure out just how broad the bill is.
"What's vague about this bill is the numerous mentions within those codes where the state plays a regulatory role where I don't know if we're preempted or not," said Kelly. "I mean it should be pretty clear and the legislature should not say, let's just let the courts decide. That is putting taxpayer dollars and the financial situation of the city at risk for court decisions."
Several city officials fear they'll be forced to defend local laws even though they are within the bounds of the state Constitution.
While the full impacts of the bill remain unclear, this bill represents a peak into the Texas GOP's crusade against the state's urban cities – often run by Democrats. The Legislature has passed several laws in the past aimed at restraining local governments – such as laws that force local governments to get voter approval before making a change to their police budget or collecting a certain amount in property taxes each year.
Nonetheless in other areas, GOP's efforts to override cities have failed. A bill by Rep. Ellen Troxclair (R-Austin), to change how the city plans to pay for its voter-approved expansion of public transit, known as Project Connect, died after a procedural move from state Rep. John Bucy (D-Austin).
In a small bipartisan effort, enough Republicans also sided with Democrats who represent the state's urban areas to kill a GOP-backed bill to loosen local laws governing the construction of accessory dwelling units – also known as ADUs or "granny flats." The idea was part of an effort to lower local barriers to housing production, as Texas faces a housing affordability crisis, affecting the state's major cities. A majority of House Democrats argued that it was best to leave these decisions to local governments – frustrating the housing advocates.
However, GOP lawmakers might not be done with their efforts to broadly preempt city ordinances. Responding to a tweet that speculated about the possibility of the lawmakers building upon HB 2127 in later meetings of the Legislature, Burrows said, "It's never too early."