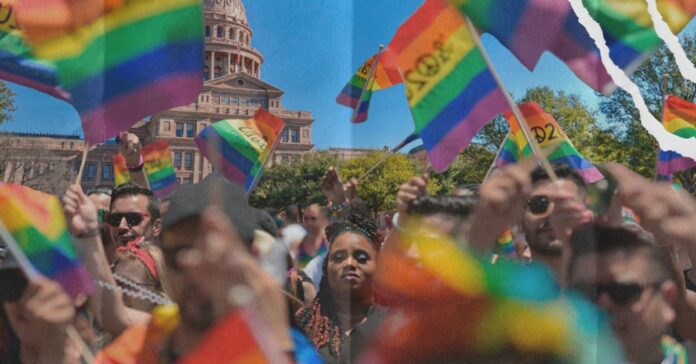 The Texas Senate has taken another step forward in passing legislation that would impose significant restrictions on discussions about sexual orientation and gender identity in Texas schools.

On Monday, the Texas Senate took a significant step by granting preliminary approval to House Bill 890, which now includes the controversial "Don't Say Gay" provision. This marks the third occasion that the Republican-controlled Senate has passed a bill incorporating this provision.

Proponents of the bill argue that it strengthens parental rights, a key priority for Republicans this session, including Gov. Greg Abbott.

The bill, authored by state Rep. Keith Bell, originally focused on the complaint resolution processes in school districts and received unanimous approval in the House in late April.

However, on Thursday, Republicans made substantial changes to HB 890, introducing language that severely restricts classroom discussions, campus activities, and teacher guidance related to gender and sexual orientation in public and charter schools. The Senate version also includes additional proposals aimed at expanding parental rights, such as requiring schools to notify parents of any changes in their children's "mental, emotional, or physical health," as reported by The Texas Tribune.

"This bill takes a stand by enshrining parental rights and ensuring that Texas parents are the chief decision makers in their child's education," said Sen. Brandon Creighton, who is sponsoring the bill in the Senate.
Critics argue that while the proposed restrictions do not explicitly target LGBTQ individuals, their vague language could effectively erase the existence of the LGBTQ community in Texas schools. Opponents also contend that the bill, despite stating that it should not be misconstrued to limit students' speech or expressions, would still infringe upon students' First Amendment rights to receive information.

While HB 890's Senate version awaits a final vote, the recent developments come after other attempts to advance similar proposals in the House faced setbacks. Senate Bill 8, authored by Sen. Creighton, was initially a comprehensive education proposal that supporters framed as a way to expand parental rights. The bill included restrictions on discussions and activities related to sexual orientation and gender identity in schools up to the 12th grade.

However, it faced challenges in the House and was substantially amended to focus solely on a limited voucher-like program, which ultimately failed to progress in committee following a veto threat from Gov. Abbott.
Another setback occurred with Senate Bill 1072, which included the "Don't Say Gay" provision from SB 8, which also failed to pass out of the House committee by the Saturday deadline.
HB 890's Senate version faces one more vote and would then return to the House, where members can accept the changes or hash out the differences before Sine Die.