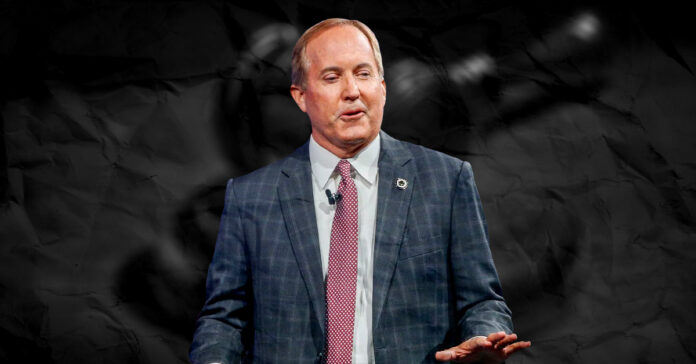 The Texas Supreme Court has made a significant ruling in favor of former senior staff members of Attorney General Ken Paxton, allowing their whistleblower lawsuit to continue. The lawsuit contends that the four senior staffers were unjustly terminated in retaliation for reporting Paxton to the FBI. The case will now return to a Travis County trial court for further proceedings.
In a decision that carries notable implications, the all-Republican Supreme Court declined Attorney General Ken Paxton's request to dismiss the lawsuit. The case had previously been paused pending the possibility of a settlement with the whistleblowers. The Supreme Court's ruling comes shortly after the whistleblowers urged the court to reactivate the case, and approximately two weeks following Paxton's acquittal in his impeachment trial before the Texas Senate.
The attorneys representing the whistleblowers expressed their anticipation regarding the upcoming trial, stating, "We are looking forward to obtaining a trial setting and to preparing this case for trial as soon as possible."
The lawsuit was initiated by four whistleblowers in 2020, alleging wrongful termination and retaliation by the attorney general's office. They claimed they were fired because they reported Paxton to the FBI, alleging that he had abused his office to assist a friend and donor, Nate Paul. An earlier attempt at a settlement with the attorney general's office for $3.3 million had nearly succeeded earlier this year. However, Texas House investigators raised concerns about using taxpayer funds for the settlement and began investigating the lawsuit's claims, ultimately recommending Paxton's impeachment.
This sequence of events effectively halted progress on the case within the Texas Supreme Court. However, on Monday, the whistleblowers held a news conference to announce their request for the high court to revive their case in light of Paxton's acquittal.
Blake Brickman, one of the plaintiffs in the lawsuit, along with former Paxton deputies Ryan Vassar, David Maxwell, and Mark Penley, emphasized, "The political trial is over, and it's time for the case to return to a real court." These four fired deputies had previously testified as prosecution witnesses during Paxton's impeachment trial.
The Supreme Court's decision on Friday did not provide an explanation, but it confirmed the denial of Paxton's petition for review, with Justice Evan Young abstaining from participation.
The case had reached the Texas Supreme Court in early 2022, following rejections by a state appeals court and the trial judge to dismiss the lawsuit in pretrial attempts by Paxton's agency.
Paxton has contended that his agency acted appropriately because it possesses the authority to terminate employees "at will." He has also argued that the whistleblower law does not apply to him, asserting that he is an elected official, not a "public employee."
In its petition for review to the Supreme Court, Paxton's office stated, "Like the Governor, the Lieutenant Governor, and members of this Court, he is an elected officer, chosen by the people of Texas to exercise sovereign authority on their behalf."