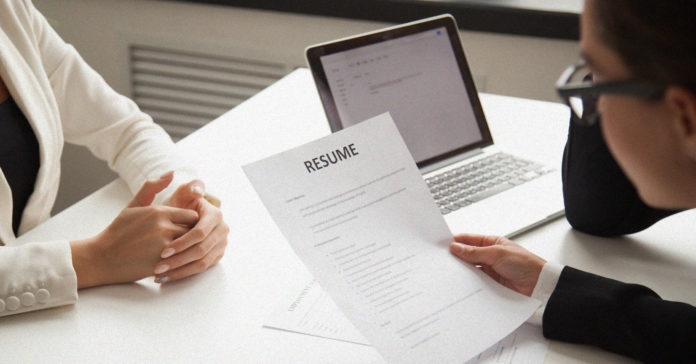 The saying is "what goes up must come down." It seems the opposite is true of Texas unemployment numbers. After declining for several weeks, the state's first-time jobless claims rose to 43,435 last week, up by 1,097 from the week before.
Nationwide, first-time filers totaled 898,000, an increase of 53,000 from the previous week. 
Other states that registered increases, besides Texas, include Florida, New York, New Jersey, Illinois and Georgia.
The Texas Workforce Commission announced this week that it would reinstate the work search requirement, which has been suspended since March due to the pandemic. The suspension will end Nov. 1. Texans receiving unemployment compensation should receive detailed instructions on what they will need to do from TWC.
The latest report from the Labor Department shows ongoing fragility in the job market. The economy is still roughly 10.7 million jobs short of recovering all the 22 million jobs that were lost when the pandemic struck in early spring, the Huffington Post reported.
Congressional Democrats and the White House remain deadlocked on another COVID-19 stimulus package with extra help for the unemployed. There are no signs they will get a new deal done before the election.
What you need to know if you are out of work
If you are newly unemployed, it is important that you apply for benefits as soon as possible because eligibility begins the week you apply. You will not be paid benefits for weeks before you apply.
How to apply
Apply for benefits in one of two ways:
Apply online at Unemployment Benefit Services by selecting "Apply for Benefits." Information about applying online is available in the Applying for Unemployment Benefits Tutorial.
Call a Tele-Center at 800-939-6631 and speak to a customer service representative.
Information you will need to apply
Your last employer's business name, address and phone number.
The first and last dates (month, day and year) you worked for your last employer. If you worked for your last employer on more than one occasion, provide the most recent employment dates.
Number of hours worked and pay rate if you worked the week you apply for benefits (Sunday through Saturday).
Information about the normal wage for the job you are seeking.
Alien Registration Number (if you are not a U.S. citizen).