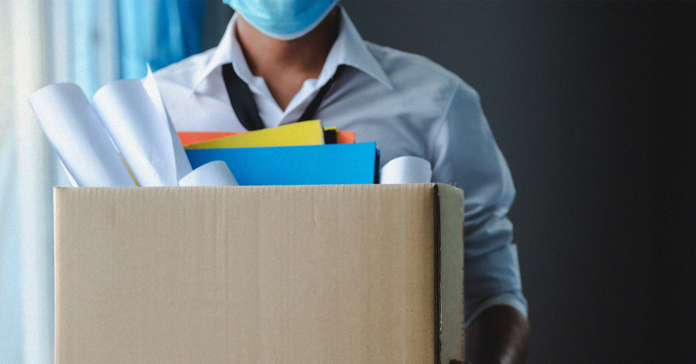 Starting Nov. 1, jobless Texans will once again be required to search for work in order to continue receiving unemployment benefits, the Texas Workforce Commission announced Tuesday. The work search requirement has been suspended since March due to the pandemic.
"The COVID-19 crisis has been difficult for everyone, creating new challenges for workers, employers and their families," said TWC Executive Director Ed Serna. "Let me be clear: We are not over it. But we're seeing employment opportunities begin to bounce back in Texas as our economy restarts. There are opportunities out there, and getting Texans back to work and businesses up and running again will create even more."
If you are unemployed, check your TWC correspondence for a work search notification document that will detail the instructions specific to you.
The work search requirement does not mean workers must take the first job available. It means that they must show an active effort to obtain new employment as a condition of receiving benefits. As long as they do this, their benefits will continue for as long as they are eligible.
What Counts as a Work Search Activity?
Acceptable work search activities include but are not limited to:
Registering on WorkInTexas.com.
Searching for jobs on WorkInTexas.com.
Obtaining and following up on job contacts from WorkInTexas.com or Workforce Solutions office staff.
Registering for work with a private employment agency, placement service of a school/college/university, or registering with other electronic job-matching systems. This is not meant to replace registration with WorkInTexas.com.
Making in-person visits, completing a job application, or interviewing with employers who may reasonably be expected to have openings for suitable work.
Mailing a job application and/or a résumé as instructed by a public job notice.
Creating a re-employment plan.
Creating or uploading a résumé to online job boards.
Participating in work-related networking events.
Taking advantage of virtual reemployment services and resources available at a Workforce Solutions office. For more details, contact your local Workforce Solutions office.
How Do I Prove I am Looking for Work?
Claimants do not need to regularly submit proof of work search. During their payment requests, they are asked to certify that they completed work search requirements for the request period. TWC may occasionally ask claimants for a record of their activity, so be sure to keep a detailed log.
Does This Apply to the Self-Employed?
While self-employed individuals who intend to reopen their business do not need to complete work search activities, they do need to take steps to reopen their business. Self-employed individuals who do not intend to reopen their business will need to complete work search activities.
Does This Apply to Furloughed Workers?
Furloughed workers with a definite return to work date that is within 12 weeks of the layoff are exempt from the work search requirements. TWC also has discretion to waive the requirement for workers with return to work dates beyond 12 weeks.