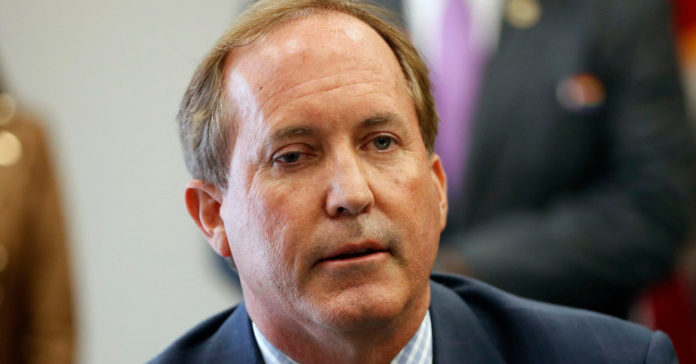 After telling Texans that he and his wife were in Utah for a "pre-planned" trip during Winter Storm Uri, new court filings show that Texas Attorney General Ken Paxton was actually scheduled to be in Austin.
First reported by the Houston Chronicle, court filings on Friday showed that Paxton had told a Travis County judge that he was attending a Texas House Committee on Appropriations hearing in Austin on February 18th and would be unable to attend a hearing for his whistleblower case.
Attorney General Ken Paxton and wife State Senator Angela Paxton both fled Texas last week in the midst of Winter Storm Uri claiming they went on a scheduled trip to Utah to discuss an antitrust lawsuit against Google as well as observe an "important law enforcement demonstration."
Paxton, who is under indictment for federal securities fraud since 2015, under FBI investigation for abuse of power including corruption and bribery, who helped incite a riot that led to Trump supporters storming the U.S. Capitol Building where five people were killed, who fled the state when millions of Texans were huddled in the cold and dark, needs to get his stories straight.
While the House committee meeting was cancelled due to the storm, Paxton's excuse that he tweeted he left the state to discuss "imminent legal issues" clearly doesn't hold water.
Attorneys for the whistleblowers go on to say, "This begs the question: did Paxton pre-plan his Utah trip with plans to skip his legislative testimony, the hearing before this Court, or both?" 
With so much time spent worrying about Utah, D.C., Pennsylvania, Michigan, Wisconsin, and Georgia, does the Texas Attorney General even remember what state he's from?