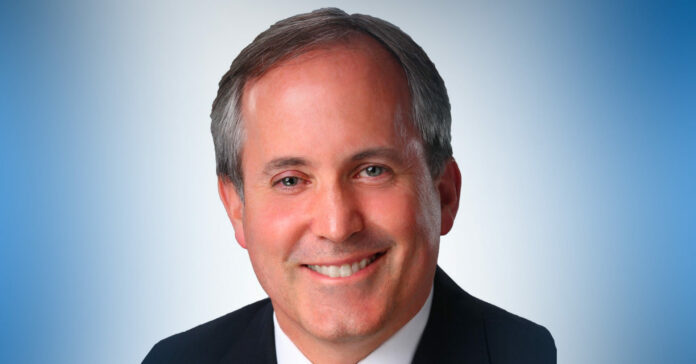 After four hours of debate, the Texas House voted to impeach Attorney General Ken Paxton, per recommendation of the House General Investigating Committee. 

The internecine showdown in the Texas GOP was scheduled at at 1 p.m. on Saturday. The House voted 121 ayes, 21 nays and 2 present — Speaker Dade Phelan went out of his way to let it be known he voted in favor of the resolution: "show the Speaker voting aye." 

Since only a simple majority was required, the matter will be sent to trial in the Senate, and Paxton will be immediately suspended from office. Permanently removing Paxton from office and barring him from holding future elected office in Texas would require the support of two-thirds of senators.

In addition, Paxton could now be vulnerable for more attacks from the Department of Justice. Indicting a sitting Attorney General might not have sat well with the DOJ, but now that he has been relieved of that duty, Paxton is more vulnerable and could be considered a sitting duck to his prosecutors eyes.
The committee memo emphasized the importance of proceeding with impeachment to prevent Paxton from obstructing and delaying justice using the significant powers of his office. The proposed debate will allow four hours, divided equally between supporters and opponents of impeachment. Opening arguments by committee members were given 40 minutes, with 20 minutes provided for closing statements.
The committee's investigation was triggered by Paxton's request earlier this year for the Legislature to pay $3.3 million to settle a whistleblower lawsuit. The memo clarifies that impeachment is not a criminal process but rather serves to protect the state, not punish the offender.
The memo also addresses the attorney general's office's argument that the investigation is illegal since impeachment proceedings cannot be initiated for crimes alleged to have occurred before Paxton's last election in 2022. The committee rejects this claim, citing the historical impeachment case of Governor James Ferguson in 1917, where articles of impeachment related to conduct before and during the 1916 election led to Ferguson's conviction by the Senate.
The 20 articles of impeachment against Paxton include charges of disregard of official duty, misapplication of public resources, and obstruction of justice. Despite facing allegations for years, Paxton has largely evaded official action from Texas Republicans. However, the committee's recommendation for impeachment marks a significant shift in the party's approach to holding him accountable.
Paxton's legal troubles include being indicted on state securities fraud charges shortly after taking office in 2014 and allegations of abusing his authority to benefit a wealthy friend and donor in 2020. The committee's investigation and subsequent impeachment proceedings have exposed a range of scandals, including allegations of infidelity and a whistleblower lawsuit claiming retaliation against former deputies.
As the House impeachment vote approaches, conservatives have rallied behind Paxton, accusing fellow Republicans, including Speaker Dade Phelan, of undermining voters and conservative values. The investigation has been framed as a political witch hunt orchestrated by Democrats and Republicans deemed insufficiently conservative. Some national Republicans, such as Donald Trump Jr., have come out in support of Paxton, while Governor Greg Abbott and Lieutenant Governor Dan Patrick have remained relatively silent on the matter.
The upcoming impeachment vote represents a critical moment for the Texas House and the future of Attorney General Ken Paxton.