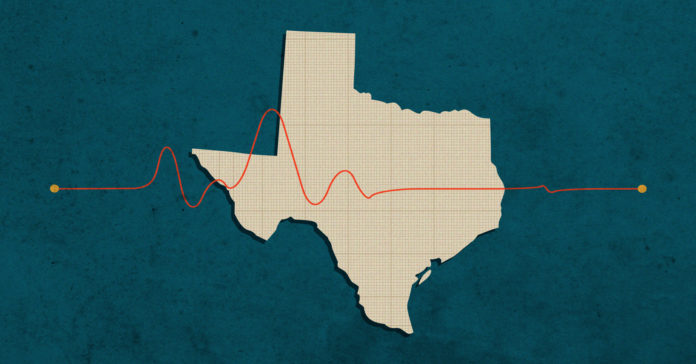 Some Republican Texas lawmakers see the addition of another conservative to the U.S. Supreme Court as an opportunity to resurrect proposals to take away reproductive rights of Texas women.
Justice Ruth Bader Ginsburg hadn't been dead a day when State Rep. Briscoe Cain (R-Baytown) tweeted out the following: "Sounds like it's a great time for the #txlege to pass the Texas #HeartBeatBill."
State Rep. Drew Springer (R-Gainesville), who is now in a runoff for the Senate District 30 seat, chimed in that he co-authored the heartbeat the last time it was proposed and will again.
Cain's bill would have banned abortion once a heartbeat is detected.
Fear that the bill would be struck down by the Supreme Court kept anti-abortion groups in Texas from supporting it. Cain did convince a considerable number of his House colleagues to sign on, but the bill was left to die without a hearing in a committee chaired by Representative Senfronia Thompson (D-Houston), a staunch abortion rights supporter.
Last year also saw the introduction of a bill that to criminalize having an abortion and make women who have them at risk of being sentenced to death in the state. That bill also failed to make it out of committee.
President Donald Trump's nominee to replace Ginsburg, Amy Coney Barrett, is on record as opposing abortion. In 2006, she signed a "right to life ad" that ran in the South Bend Tribune, multiple media outlets reported Thursday.
A decade later Barrett said, "I don't think that abortion, or the right to abortion would change. I think some of the restrictions would change. States have imposed regulations on abortion clinics, and I think the question is, 'How much freedom the court is willing to let states have in regulating abortion?'"
During her three years on the 7th Circuit Court of Appeals, she has ruled on two abortion-related cases, both times favoring restrictions on access to abortion.
"Republicans see the perfect alignment," University of Houston political science professor Brandon Rottinghaus said in an interview with KXAN following Ginsburg's death. "They've got majorities, for now at least in both chambers. They've got the governor's mansion, lieutenant governor's position, and they've got a favorable situation in terms of the federal courts and state courts."

Of course, the outcome of the November election will play a role in whether abortion becomes a major issue in the 2021 legislative session. Democrats are working to flip nine seats in the Texas House. If successful, they would control the House, which would prevent anti-abortion bills from going anywhere.