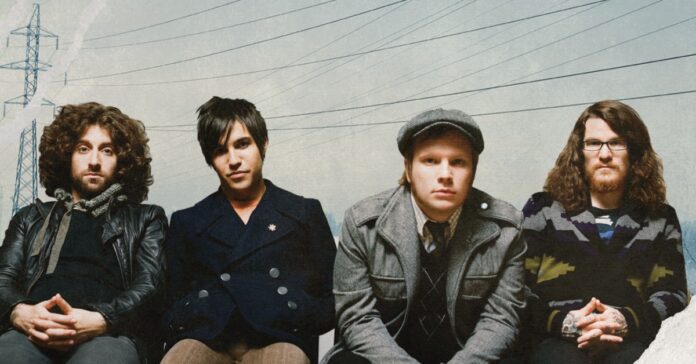 Fall Out Boy released an updated version of Billy Joel's "We Didn't Start the Fire" last week. The original song by Billy Joel contained a lot of cultural and historical events from 1929 to 1989, with references to Marilyn Monroe, the Sputnik, Disneyland, and JFK.
The new version of Fall Out Boy covers events like Pokémon, George Floyd, Elon Musk, and climate change. The cover even has references to Texas events like the Texas power crisis during Winter Storm Uri and the death of Sandra Bland in 2015.
The song has the line: "Texas failed electric grid" which refers to the power crisis in 2021. From February 10 to February 27 Texas suffered a major power crisis due to extreme cold. Abbott blamed the outages on frozen wind turbines and solar panels, but the main failures were on natural gas infrastructure.
The other line reads "Sandra Bland and Tamir Rice", both of them referring to events related to racial violence. Sandra Bland was an African-American woman who was arrested in a traffic stop and three days later she was found hanged in her jail cell in Waller County, Texas. Officials said her death was a suicide. Bland's death resulted in protests. Later reports said that Walter County Jail failed to do timely checks on inmates and that the employees were not trained to deal with mental health problems.
Though there are funny and cultural topics in the song, there are also tragedies. Pete Wentz, bassist of the band said:
"The thing I liked about the original [song] is that it's just kind of a time capsule, so it's just got things in it, but there's no judgment on it or whatever. It's just of like, 'Here are these things that happened.' There's triumphant characters and there's despair and it's just kind of the tapestry of human existence. And so, I think we kind of tried to do that."
Like all things in human history, there are always tragic events, these are the two Texas events immortalized in the Fall Out Boy cover.