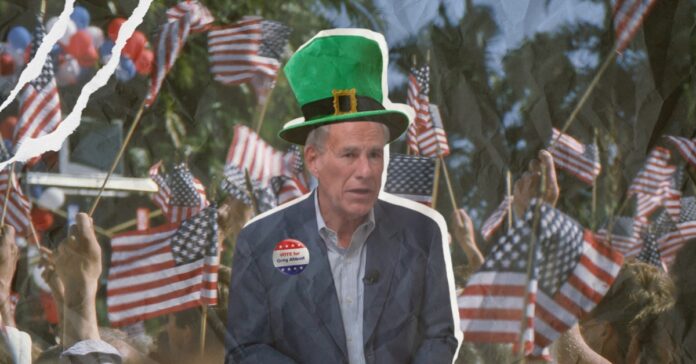 A federal campaign committee called "Greg Abbott Presidential Campaign " was filed last Saturday with the Federal Election Commission. That day happened to be April Fool's Day.
The communications director for the governor, Renae Eze told Nextar via text, that this campaign committee was not filed by Abbott's official campaign.
The filing listed 'Greg Wayne Abbott' as the candidate's full name, which is not the real name of the governor, Gregory Wayne Abbott. Also, the campaign committee's custodian of records and treasurer, John Grayson Dyer, wasn't anyone connected with Abbott's office and campaign. The phone number listed for Dyer traced back to an Arby's fast-food restaurant in Grand Prairie. The submission of false information is a violation of federal elections law.
As the 2024 presidential race gets closer, more GOP candidates could challenge former president Donald Trump. Trump's indictment may increase the number of hopeful Republicans, positioning themselves as alternatives.

So far, three GOP candidates are running for president: former Arkansas Gov. Asa Hutchinson, former South Carolina Gov. Nikki Haley and tech entrepreneur Vivek Ramaswamy. The three of them are branding themselves as anti-woke conservatives.
In February, a top campaign adviser to Abbott, said they were still contemplating if there was a chance for Abbott in the presidential race. Meanwhile, there is speculation that Florida Gov. Ron DeSantis will run for president. This is increasing the comparison between him and Abbott, with both of them leading the conversation around the nation's latest culture wars.
A poll released by Fox News in February states that Trump would get 43% of Republican primary votes in 2024, with DeSantis receiving 28% and Abbott with only 2% of the votes.
Dave Carney, Abbott's chief strategist, said that the campaign was still considering Abbott's presidential future, and that the prank campaign filling had no impact on their plans.