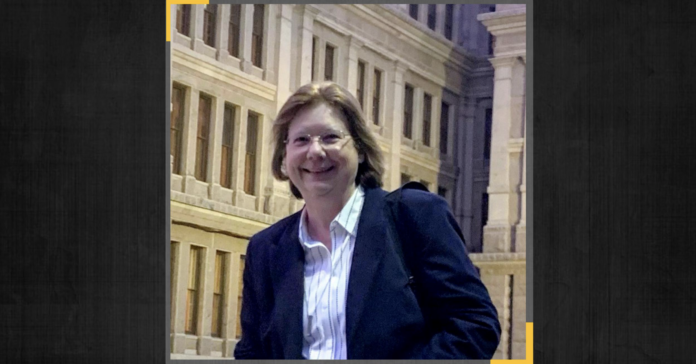 A director at Texas' troubled child welfare agency resigned abruptly on Wednesday, describing a chaotic work environment within her division.
Sharon Fonvielle-Baughman, the director of special investigations, said in a notice of her retirement that the Department of Family and Protective Services "has become untenable" and "demonstrates a lack of respect and concern for their dedicated staff as well as the children and families we serve."
The special investigations division was created by the 2005 Legislature to work on high-profile or high-risk DFPS cases, often involving the most serious investigations into families of child abuse and neglect. Investigators in this division are trained to work with law enforcement on cases.
In her four-page letter, obtained by The Texas Tribune, Fonvielle-Baughman, who worked at the agency for 10 years, chronicled a team overburdened with duties that are well beyond their legislative mandated role.
"Despite the extra work, the SI Division has never been given the resources, administrative support, career ladder opportunities, pay, or even acknowledgement of the extra duties they have taken on," Fonvielle-Baughman said.
The special investigations director is part of an exodus of staff within the agency. DFPS had a turnover rate of 24.0% in fiscal year 2021, one of the highest among state agencies. In a review of exit surveys, the state auditor reports poor working conditions was by far the most common reason staff left the agency. Fonvielle-Baughman echoed this in her resignation letter, attributing the retention issues to poor leadership.
DFPS declined to comment about Fonvielle-Baughman's retirement but released a short statement: "Our agency exists to protect children. That's the mission, so shouldn't our utilization of employees and resources reflect that?"
In November 2022, top leadership implemented a directive that required special investigators act as primary caseworkers for five cases, in addition to their regular responsibilities. Staff turnover across the agency meant thousands of cases had not been completed in a timely manner. Leadership believed special investigators could step in to assist with the outstanding cases.
But the additional duties for special investigators have resulted in deep unrest within the division, feeding a cycle of staff turnover. Special investigators face a pressure "to close as many cases as possible as quickly as possible," Fonvielle-Baughman said. And it is also not uncommon for special investigators to be traveling for weeks or months at a time to complete these additional duties.
Fonvielle-Baughman raised concerns that the special investigators division will be dissolved entirely. She said there is a sentiment among leadership that special investigators "don't have much to do."
"There is almost no time to search for runaway foster children, nor time to interview people that have seriously harmed or killed their child, because only the numbers matter. Closing cases is all that matters, not ensuring safety," Fonvielle-Baughman said. "I realize the end goal is to have the SI Division dissolved. … As a separate division, the SIs exist to create a check and balance system, but apparently this oversight was never appreciated and is no longer deemed necessary."
The letter comes as the agency tries to wave in a new era, with Stephanie Muth stepping in as the new DFPS commissioner earlier this year. The agency has also for years been embroiled in a lawsuit for putting foster care kids at an unreasonable risk of harm. Court watchdogs in the federal lawsuit have found that children in the state's care have been given the wrong or improper doses of medication and have been exposed to child-on-child abuse. The federal judge overseeing the suit has also long criticized the state for overburdening agency staff with high caseloads.
---
We can't wait to welcome you Sept. 21-23 to the 2023 Texas Tribune Festival, our multiday celebration of big, bold ideas about politics, public policy and the day's news — all taking place just steps away from the Texas Capitol. When tickets go on sale in May, Tribune members will save big. Donate to join or renew today.

This story originally appeared on the Texas Tribune. To read this article in its original format, click here.