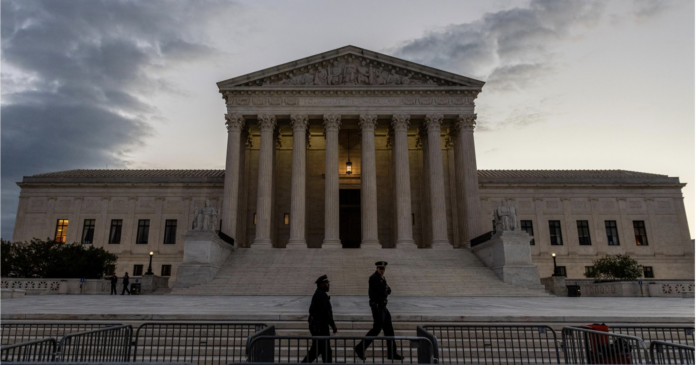 On Friday, Supreme Court Justice SamuelAlito granted a five-day stay, but extended it for an additional two days just before it was set to expire Wednesday.The administrative stay gives the full court time to consider the case and is not an indication as to how it will ultimately decide the matter. Until then, mifepristone, a drug approved by the federal Food and Drug Administration more than 20 years ago, will remain available.
The move by the high court stems from a court ruling a week ago from U.S. District Judge Matthew Kacsmaryk, an appointee of former President Donald Trump who has been active in the anti-abortion movement. Kacsmaryk found that the FDA had improperly approved mifepristone in 2000. His ruling, which was set to go into effect last Friday night, essentially revoked the drug's approval.
Mifepristone, used alongside misoprostol, accounts for the majority of abortions in the United States. Numerous studies have found it to be safe and effective, with few adverse incidents, but it's emerged as a focal point for anti-abortion organizers who see easy access to the medication as a workaround to state-level abortion bans.
Alliance Defending Freedom senior counsel Erin Hawley, who represents the plaintiffs challenging mifepristone's use, said Alito's initial administrative stay is standard operating procedure.
"We look forward to explaining why the FDA has not met its heavy burden to pause the parts of the district court's decision that restore the critical safeguards for women and girls that were unlawfully removed by the FDA," she said.
A week ago, the 5th U.S. Circuit Court of Appeals granted a partial stay of that order, saying the drug could remain approved, but reinstated some previous restrictions. Under the 5th Circuit's order, mifepristone would be approved only for use up to seven weeks of pregnancy and would require three in-person doctor's visits to get the medication.
The Department of Justice, which is representing the FDA, asked the U.S. Supreme Court to override the appeals court and stay Kacsmaryk's entire order.
This case from a Texas-based federal district court is the first major abortion case to reach the Supreme Court since last summer's overturning of Roe v. Wade, the 1973 decision that granted a constitutional protection for abortion.
"The Justice Department strongly disagrees with the Fifth Circuit's decision in Alliance for Hippocratic Medicine v. FDA to deny in part our request for a stay pending appeal," U.S. Attorney General Merrick Garland said in a statement. "We will be seeking emergency relief from the Supreme Court to defend the FDA's scientific judgment and protect Americans' access to safe and effective reproductive care."
In its ruling overturning Roe v. Wade last summer, the high court's conservative majority indicated it intended to get out of the business of regulating abortion and instead restore that power to the states. But less than a year later, it is once again being asked to weigh in.
Although this case originated in Texas, its outcome will not change the legal status of abortion in the Lone Star State. All abortions are and remain illegal except to save the life of the pregnant patient. The case could impact Texans who seek abortion care out of state, though, or those who rely on the medication for miscarriage management or treatment of certain autoimmune disorders.
---
We can't wait to welcome you Sept. 21-23 to the 2023 Texas Tribune Festival, our multiday celebration of big, bold ideas about politics, public policy and the day's news — all taking place just steps away from the Texas Capitol. When tickets go on sale in May, Tribune members will save big. Donate to join or renew today.

This story originally appeared on the Texas Tribune. To read this article in its original format, click here.