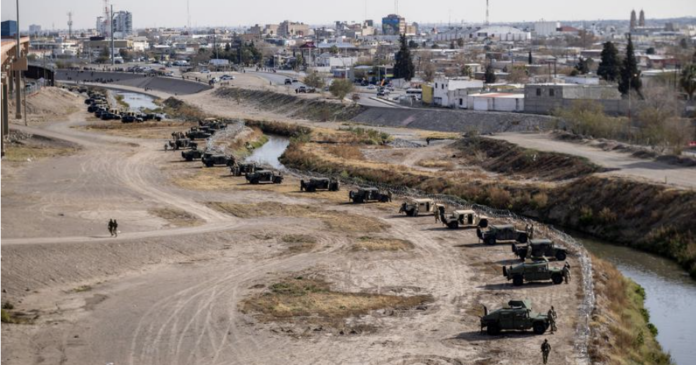 The Texas Military Department's chief told Senate budget writers Thursday it will cost $459.3 million to keep thousands of active-duty troops on Gov. Greg Abbott's highly touted border security mission through the end of August, while also acknowledging that the agency is reducing the number of troops on the mission.
Maj. Gen. Thomas Suelzer, who leads the agency, revealed the latest funding gap in the current fiscal year while also asking the Senate Finance Committee, which writes the state budget, for $1.8 billion to keep the Texas National Guard on the border mission for the next two-year budget cycle, which starts in September.
The mission, dubbed Operation Lone Star, is the biggest deployment of Texas National Guard members to the border in size and duration. It began in March 2021, and Abbott once boasted of having 10,000 troops deployed.
The mission has proven costly. In September 2021, the Texas Legislature approved nearly $2 billion to ramp up the border operation intended to curb the number of migrants crossing from Mexico. But the Texas Military Department quickly burned through its share of the funding after Abbott increased the number of troops on the mission. As a result, the governor has repeatedly had to transfer money from other agencies to float the mission through the end of the current budget cycle. Abbott has said those agencies would be reimbursed in the next biennium.
Last year, top state officials, at the behest of Abbott, transferred more than $1.3 billion to the military department to keep its border operations going. On Thursday, Suelzer revealed Abbott's office had given the agency another $287.3 million to keep its border operations going from January to March.
Suelzer, who leads the agency, told the Senate Finance Committee that the newly requested $459.3 million is expected to come through Abbott's office again.
At the current troop level, the mission is costing the military department between $92 million and $101 million per month since January, Suelzer said. He added that the department wouldn't need any more general revenue from budget writers until the new fiscal year starts.
Suelzer also told lawmakers that current the current number of troops on the mission is 4,576 — down from September, when military department officials said they had more than 5,000 service members still deployed.
With technology upgrades, such as the use of drones for surveillance, the number of deployed troops is expected to continue dropping, as is the price for the mission, Suelzer said.
Those troops currently include 600 service members and 100 trucks in El Paso, which saw a major increase in migrants attempting to cross the border in December.

This story originally appeared on the Texas Tribune. To read this article in its original format, click here.