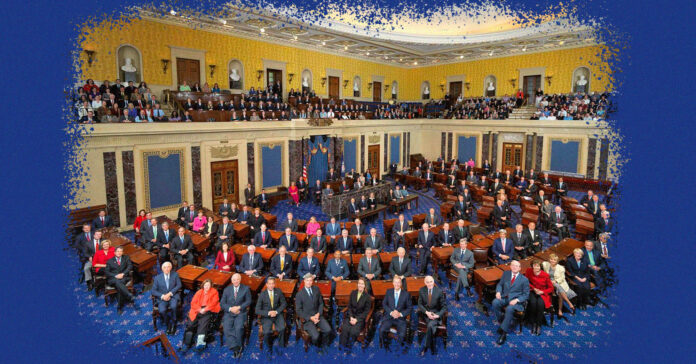 Democrats have been trying to make voting an easier process for some time now, and many believe they will need to change filibuster procedures to do so. Furthermore, Republican opposition has stopped any real progress on President Biden's economic and climate change agenda. While the party currently controls the Senate, some Democrats do not want to eliminate the filibuster.
"You can think of January as a moment when two different forces are converging," said Sen. Jeff Merkley (D., Ore.), "One is the functionality of the Senate and the other is the functionality of our republic."
Democrats consider passing new elections legislation their priority, stating minority voters need to be protected from unfair state rules. Republicans call the potential changes to the election and filibuster a power grab.
Build Back Better, a revised version of President Biden's roughly $2 trillion climate and social spending legislation, is also headed to the Senate floor despite not having the 50 votes it needs to advance under a special budget process called reconciliation. According to vote projections from Senate Majority Leader Chuck Schumer, some form of the legislation will only pass after a series of votes.
The proposal intended to create a universal prekindergarten program, subsidize child-care costs, lower prescription-drug costs, and tax credits for reducing carbon emissions, was blocked in mid-December.
Democrats then pivoted into changing voting rights and the filibuster. President Biden has signaled his willingness to back modifications to the filibuster to pass voting-rights legislation.
The Freedom to Vote Act and John Lewis Bill have become the primary focus of the Democratic party. The former intends to overhaul election rules nationwide, while the latter would give the federal government more control over state voting procedures.
As of now, Democrats are considering three different changes to the filibuster. The first would eliminate the 60-vote requirement to debate a bill on the Senate floor while leaving a 60-vote requirement to end debate. The second is aimed at guaranteeing a certain amount of debate time and certain amendment votes. The third shifts more responsibility to opponents of a bill, should they intend to shut it down. Instead of requiring 60 senators to proceed to the vote, 41 opposing senators must block the vote in person. These votes could be called at any time, forcing 41 objecting senators to be on hand at all hours to thwart a bill, according to a report by The Wall Street Journal.
"I think you're going to be seeing more detail now that we've got at least some of the outlines of a proposal—or more than one—that would create a process where it might take days and even weeks of floor time, but we'll have a full airing or a full hearing on big issues," said Sen. Bob Casey (D., Penn.).