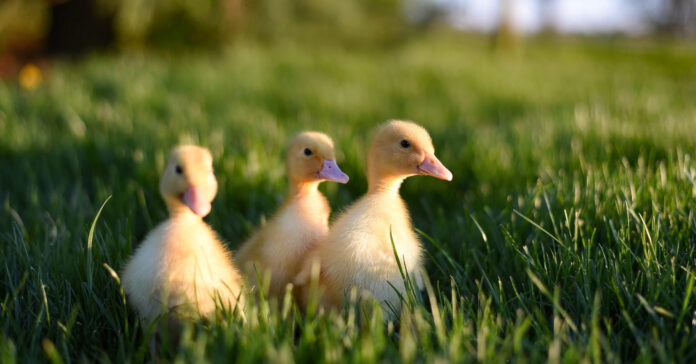 Kathleen Rowe, a 65-year-old woman, lost her child before his time. She then moved into a new home and realized that feeding the ducks outside her home felt therapeutic.
She would have never known that such an innocent act could end up with a lawsuit from the state and the result being that she and her husband have to leave their house.
The 65-year-old woman noticed right away after moving that there were a few ducks roaming in a pond outside her property. She saw they were quite small, with no mother to look after them. The most natural thing for her was to step in and fill that role for the little ducks. She continued to feed them and be attentive of them for weeks.
Apparently, this was such an offense that the homeowner's association filed a lawsuit against her and her husband, threatening to foreclose their home. If they are found to be guilty of a violation, they will have to pay up to 250k or leave their property. They've already placed the home for sale.
This is an issue neighbors continue to have regarding the relationship they can have with the wildlife surrounding their living space, including birds and ducks. There are cases in Pearland and Hermann Park, in which humans have attacked ducks after they pooped on their roofs or opened trash bags. Still, it doesn't feel as compared to an old lady feeding baby ducklings.
"It is a recurring and complex story that so many communities must work through," said Richard Gibbons of the American Bird Conservancy, a nonprofit with the mission of conserving wild birds, in an interview with the Houston Chronicle.
The situation is complex, since humans often buy ducks during Easter when they are small and cute, and abandon them when they grow up. This is a disruption of the natural state of the wildlife, and humans often feed them bread without knowing that it is not part of their ideal diet and can actually harm them.
What Kathleen Rowe was doing came out of good faith, even if there are good arguments to state that she shouldn't have fed the ducks. But a massive lawsuit of $250k, the threat of foreclosing their home and having to sell their property seems a bit much for a woman who was doing something to help animals she saw in need, and as a way of grieving for her child.