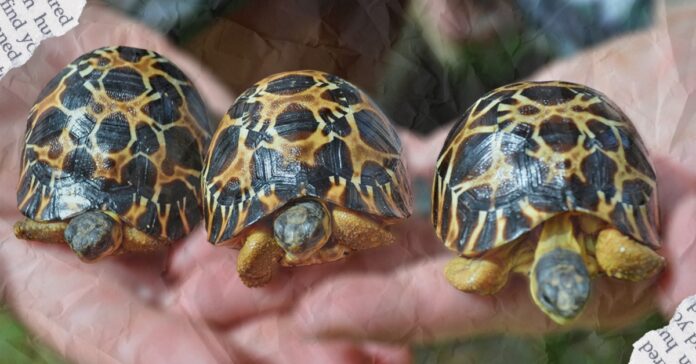 The oldest animal at the Houston Zoo, Mr. Pickles has just become father of three: Dill, Gherkin and Jalapeño.
Mr. Pickles is a 90-year-old radiated tortoise that has been living in the Houston Zoo for 36 years, and has been partner of Mrs. Pickles, 53, since her arrival at the zoo in 1996. Now they are happy new parents.
Radiated tortoises can live for up to 150 years, but how long they can reproduce is unknown, according to the spokesman of the zoo, Jessica Reyes.
According to the New York Times, the birth of the tortoises was an improbable event: the eggs wouldn't have survived if a zookeeper had not noticed Mrs. Pickles laying her eggs. Also, since the zoo doesn't have the right conditions of temperature and humidity for the eggs, the keepers had to move them into the Reptile and Amphibian House. Here the eggs were watched and monitored for more than 5 months.
Dill, Gherkin and Jalapeño still need more time being taken care of and monitored before joining their parents.
The radiated tortoises are native to the island of Madagascar, and according to the Smithsonian, they are a critically endangered species that could be extinct in the wild soon.
The birth of the three hatchlings were well received in the zoo, and soon they will be a reunited family.