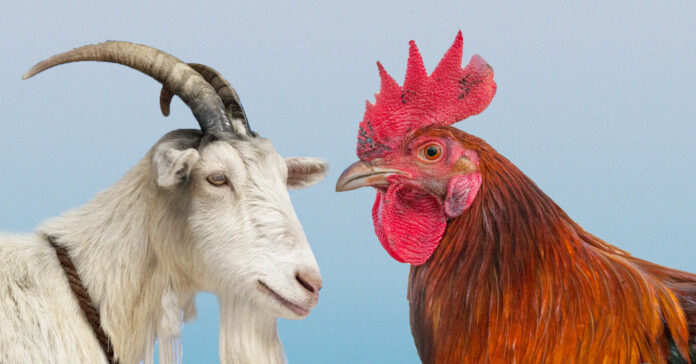 A Houston neighborhood is being tormented with decapitated animals, and no one knows why.
Last Thursday, residents found the headless bodies of a chicken and goat at the Tanglewilde and Faidale intersection.
"8 o'clock we are walking and there is a box in the street," resident Callie Markantonis told KPRC-TV's Click 2 Houston.
"I go over to look in the box, there is newspaper and I spread the newspaper and I see fur."
"There was a goat and chicken in the box, both of them headless. We don't know if it is a religious thing."
It isn't an isolated incident.
"About two years ago, on this corner, two headless chickens, giant headless chickens in plastic bags on the street and we were all like 'okay that is strange.'"
"Then it started happening every two or three months. Please stop dumping this in our neighborhood."
Others in the neighborhood commented on the incident.
"It seems like some voodoo magic that somebody is doing, it doesn't belong over here," resident Jamal Erif said.
"Where are they cutting the heads off, right? Where are the heads at? Where are they doing it and why here?" said an anonymous man.
Security footage shows a white car stopping in the intersection with the box on top. Someone gets out and places it on the ground, then drives off.
The Houston Society for the Prevention of Cruelty to Animals (SPCA) launched an official investigation on the incident.