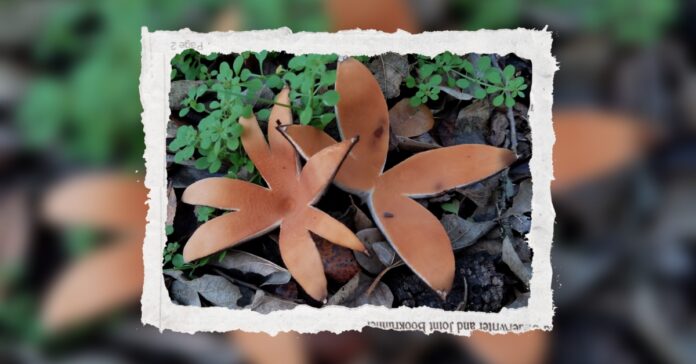 A state park in San Antonio has recently become a hub of excitement for mushroom enthusiasts as a rare and rather unique mushroom called Chorioactis Geaster, also known as the "Texas Star" or "Devil's Cigar," has been spotted in the area.

Inks Lake State Park is home to one of the rarest mushrooms in the world and is only found in specific areas of Texas and Japan.

"The distribution of the 'Texas star' tends to puzzle scientists," officials told My San Antonio. "The fungus is entirely unique to Texas, with the exception of the odd sighting around Kyushu, Japan, making it one of the rarest mushrooms in the world."

According to the Texas Parks and Wildlife Department, the mushroom is highly selective about where it grows, primarily attaching to decaying cedar elm stumps in the central and northern parts of Texas. It usually emerges in late fall as a dark brown, fuzzy capsule that is 3 to 4 inches in length and resembles a cigar, which is how it got its "Devil's Cigar" nickname.
When the "Devil's Cigar" unfurls, it releases a strange hissing noise and a hazy cloud of spores, making it one of the most unique and fascinating mushrooms in the world.
The mushroom has even been designated as the state mushroom of Texas on July 22, 2021.