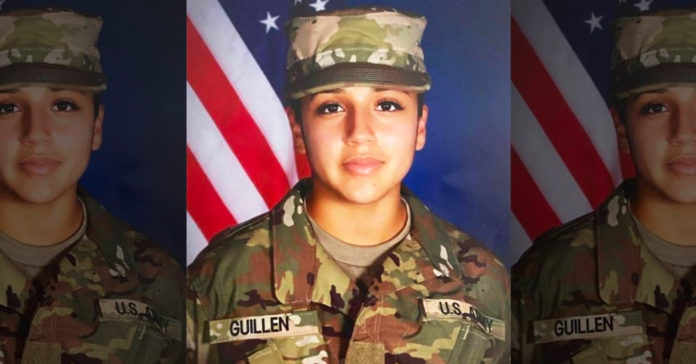 With the Guillén family on hand, U.S. Reps Markwayne Mullin (R-Oklahoma) and Jackie Speier (D-California) introduced the I Am Vanessa Guillen Act in Congress Wednesday. The bill, which has bipartisan support, was inspired by 20-year-old U.S. Army specialist Vanessa Guillén, who was killed earlier this year at Fort Hood.
The bill would allow active duty military members to file sexual harassment and assault claims to a third party. It would also make sexual harassment a crime under military law and would move prosecutions of sexual assault and harassment out of the chain of command. The act is a response to nationwide calls for change in how the military responds to sexual harassment and sexual assault. 
The bill's sponsors include Texas Congresswoman Sylvia Garcia (D-Houston), Rep. Veronica Escobar (D-El Paso), Rep. John Carter (R-Round Rock) and Rep. Pete Olson (R-Sugar Land).
Garcia tweeted this week about the bill, "From the very beginning, I said we'd get #JusticeForVanessaGuillén and this gets us one step closer."
Guillén went missing at the end of April. Her remains were found in June close to the Leon River in Bell County.
During the investigation about her disappearance and death, Guillén's family said she was a victim of sexual harassment by another soldier at Fort Hood. 
Veteran Maira Carrier was one of the first to post her story of sexual harassment using the hashtag #IAmVanessaGuillen. She hopes that the bill moves swiftly through Congress.
"The bill has to pass," Carrier said. "I didn't feel comfortable, and even when I did, to go report this to somebody that was close to me. So, I know if I would have had that third party to report to, that things would have been so different."