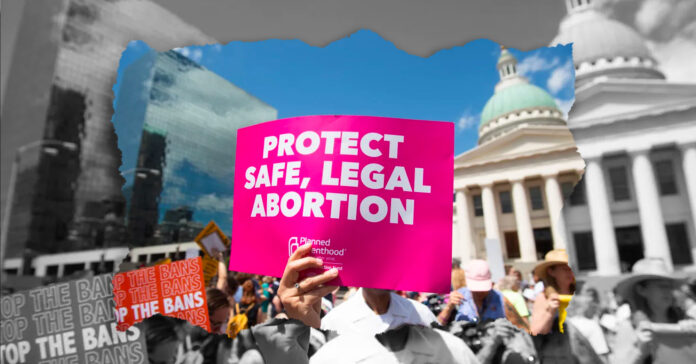 Last month, The Texas Supreme Court heard oral arguments for a legal fight over a side issue involving the nation's most restrictive abortion law – does Texas law authorize certain state officials to directly or indirectly enforce the state's new abortion-restriction requirements?

In short, no.

Ever since the Texas Abortion Law, SB8 or "Texas Heartbeat Act" has gone into effect, abortion providers have challenged it. First going through an Austin federal courtroom, then to the 5th U.S. Circuit Court of Appeals, and ultimately turning to the U.S. Supreme Court.

The majority declined to block the law from taking effect and ordered many of those suits to be removed from the abortion provider's challenge, claiming Texas law's unique enforcement mechanism left them with no authority to carry out its requirements, as reported by Austin American-Statesman.

Back in the hands of the 5th Circuit, some state regulators were still named in the lawsuit, which then prompted the question: Can the remaining defendants, including state regulatory agencies, be sued?

Abortion providers argued that state agencies have an enforcement role that makes them an appropriate target of their lawsuit against SB8, however, the defendants argue the law was clearly written to say only private citizens can enforce SB8 by filing civil lawsuits.

After careful revision, SCOTX concluded that Texas law does not authorize state officials from enforcing the state's new SB8 law.

Can state officials directly enforce the Act?

They point to two subsections in Section 171.208 that unambiguously confirm that state-agency executives cannot bring a civil action under that section to enforce the Act's requirements.
Section 171.208: 

Subsection (a): provides that the civil action it authorizes may be brought by "any person, other than an officer or employee of a state or local governmental entity in this state."

Subsection (h): neither "this state," any "state official," nor any "district or county attorney" may intervene as a party in a civil action.

The plaintiffs however argue that other Texas laws authorize the state-agency executives to indirectly enforce the Act's requirements against Texas physicians, nurses, pharmacists, and other professional licensees.

Can state officials indirectly enforce the Act?

An example is the Texas Medical Practice Act requires the Texas Medical Board to take disciplinary action against a licensed physician (or deny a license to an applicant) who violates any state or federal law in connection with the practice of medicine.

Even though those laws do grant authority to enforce abortion-restriction laws, the Heartbeat Act explicitly expresses otherwise.

SCOTX reached that conclusion by analyzing three main considerations; the Exclusive-Enforcement provisions, the Saving clause, and the Penal Code clause.

All of which point to civil action being the exclusive method to enforce the SB8 Bill. Since there's no actual distinction between direct or indirect enforcement, the civil action method is exclusive and any indirect enforcement is prohibited.

"Senate Bill 8 provides that its requirements may be enforced by private civil action, that no state official may bring or participate as a party in any such action, that such an action is the exclusive means to enforce the requirements, and that these restrictions apply notwithstanding any other law. Based on these provisions, we conclude that Texas law does not grant the state-agency executives named as defendants, in this case, any authority to enforce the Act's requirements, either directly or indirectly. We answer the Fifth Circuit's certified question No," concludes SCOTX.