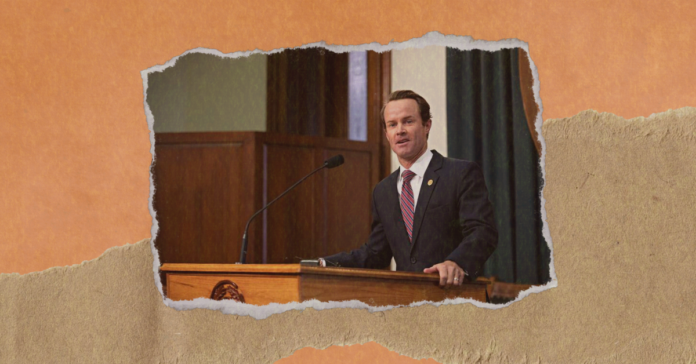 Last week, during the 2022 Texas Tribune Festival (Trib Fest), several Republicans spoke out against the state's restrictive abortion laws, and their desire for the House to revisit and possibly restructure Senate Bill 8.

During a discussion with Texas Tribune CEO Evan Smith, Representative Dade Phelan said the House might revisit the law that criminalizes abortion. He also said that several House members are concerned the law has no exceptions for rape or incest, as first reported by The Texas Tribune.

Phelan also said he was unclear about how the House would vote on adding exceptions to the abortion ban and stated he supported the law as is.

Echoing the Texas Legislature's concerns, Republican state Sen. Robert Nichols of Jacksonville said during a panel of Republican lawmakers, that he'd support a change to Texas' abortion laws to allow victims of rape to legally obtain the procedure.

"If I get a chance to vote for an exception to rape, I will vote yes," said the East Texas senator. "I think instead of us telling women what to do, we should show our support for
women of this state."

According to The Texas Tribune, this makes Nichols one of the first anti-abortion lawmakers to say he would support loosening the abortion laws when lawmakers meet in January.

Another GOP member who spoke out against the "Heartbeat Bill" was Joe Straus, Former Speaker of the Texas House, who called SB8 a "horrendous mistake."

"It's a huge mess, self-inflicted wound to members of my party who should've paid better attention and didn't think the consequences will be difficult for them. Time will tell," Straus, who also attended the 2022 Trib fest.

Straus also pointed out that Republicans are not campaigning on SB8, "for a good reason – it's extremely unpopular."

Ever since the U.S. Supreme Court overturned Roe V. Wade – the landmark case that established the legal right to an abortion – Texas leads the nation with one of the most restrictive abortion laws. Under Texas law, abortions are prohibited in almost all cases, including rape and incest, and are allowed only to save the life of the pregnant person.