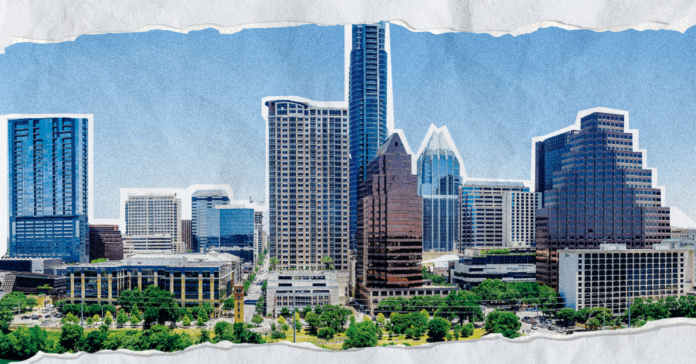 Austin will be among the three biggest cities in the United States by 2100, according to a new study. Other Texas cities will also be in the top three, like Houston and Dallas-Fort Worth.
Austin had the second-fastest population growth rate among U.S. cities in the last decade. If that growth rate continues, the city could jump the national rankings from #28 in 2021 to #3 in 2100. In 2020, Austin metro had more than 2.2 million residents, and it will go up to more than 22 million by 2100.
The report, made by the company MoveBuddha differs a lot from the projections made by Austin city demographers, which are forecasting that the metro's population will hit 4.3 million in 2060, in comparison with the 7.2 million projected by MoveBuddha.
The report by MoveBuddha considers a fixed growth of one third each decade, which was the growth Austin had between 2010 and 2020. This means that between 2020 and 2030 it will grow by one third and so on, every decade. Also, the report considered that the migration trends will stay the same, which is highly unlikely.
City demographers do not project population beyond 2060.
The report also forecasts that Dallas-Fort Worth will be the most populated metro in the U.S. by 2100, followed by Houston and then by Austin. With the three biggest cities in one state by 2100 – the future is Texas.