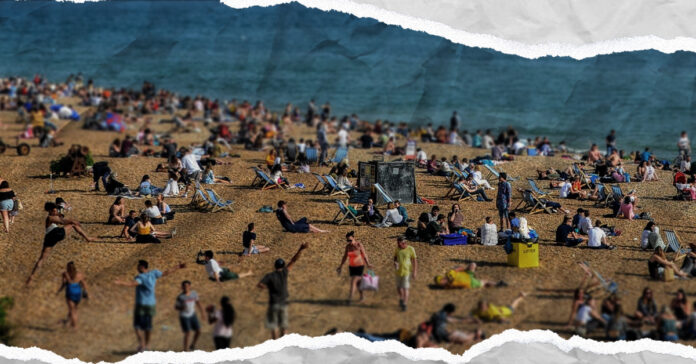 Going to the beach will never be the same.
Going to a Texas beach means there is a 90% chance that the water will be contaminated by fecal bacteria.
According to a report by the nonprofit group Environment Texas, 90% of tested Texas beaches in 2022 had fecal bacteria at least one day in the year. This number is far above the national average of 55% but all the Gulf Coast has an average of 84%.
Fecal matter in the water poses a health risk to people on the beach. Swimming in contaminated water can cause gastrointestinal illness, ear and eye infection and skin rash.
The sample used by Environment Texas was downloaded from the National Water Quality Monitoring Council. For 61 Texas beaches in the sample, 55 tested positive for fecal contamination at least one day. Eight beaches exceeded the Environmental Protection Agency's threshold for more than 25% of the testing days.
Of those tested beaches, Rope Park in Corpus Christi tested positive for fecal contamination 41% of the days, Cole Park in Corpus Christi 54% of the days and Texas City Dike in Galveston Bay 28%.
The report recommends more investment in wastewater infrastructure, and estimates that this would require $271 billion. There is still work to be done so Texas and national beaches are clean and safe.