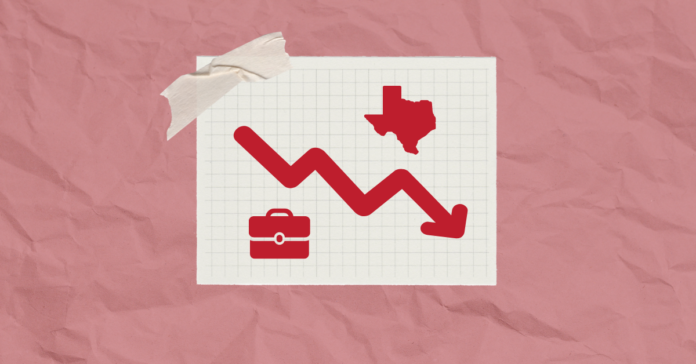 Despite a reputation for being an extremely pro-business state, Texas Republicans have launched so many anti-business actions that Texas has been knocked out of the most welcoming places for companies.
Ever since CNBC started ranking states by how friendly to corporations in 2007, Texas has always been in the Top 5. In four years, the Lone Star State was Number 1. Not anymore.
Granted, Texas still ranks sixth overall, but it's a sign that actions taken by hardline Republican leadership is starting to impact the bottom line. Lax regulation and low commercial taxes are tempting, but there are other factors at play.
Infrastructure decay plays a significant part. Reliable infrastructure was the second most important factor for respondents to the CNBC survey. While Governor Greg Abbott and other top Republicans did pass some mild electrical grid reform following the devastation of Winter Storm Uri, experts say those reforms are inadequate for the state's needs. Pleas for residents to reduce electricity usage even as Texas swelters under a debilitating heat wave show that the core problems of a deregulated electricity system have not been fixed, and companies take notice.
Far right social engineering has also been a factor. In rapid succession, Texas has all but banned abortion and has severely restricted the rights of LGBT people. Much of the business that the state has been trying to attract comes from tech startups that tend to have high levels of diversity. More and more of them are refusing to work in a state that limits reproductive health care or prohibits transgender youth from receiving gender affirming medical treatment.
Though it does not appear to be as large of a factor in the CNBC survey, direct Republican attacks on where businesses choose not to spend their money is also likely a factor. Banks and investment firms that refuse to partner with gun manufacturers or fossil fuel providers were punished under a new law that prevented them from being eligible for government contracts. The law has cost Texas billions in extra interest as longtime relationships with financial institutions were blown up under the guise of attacking "wokeness."
To be clear, Texas is still a business powerhouse. In terms of available investment capital, the state tied for number one with California. Companies are still moving operations to Texas at a steady rate, lured by no corporate income tax and a growing workforce.
That said, the state's precipitous drop in the survey after the last two legislative sessions show that low taxes may not be enough to keep industry thriving. Businesses that want to run in Texas require stable infrastructure and workforces, as well as access to capital that is not beholden to the whims of culture warriors. If the state falls further in 2024, it will be a powerful condemnation of Republican leadership, no matter how much they claim to love making money.