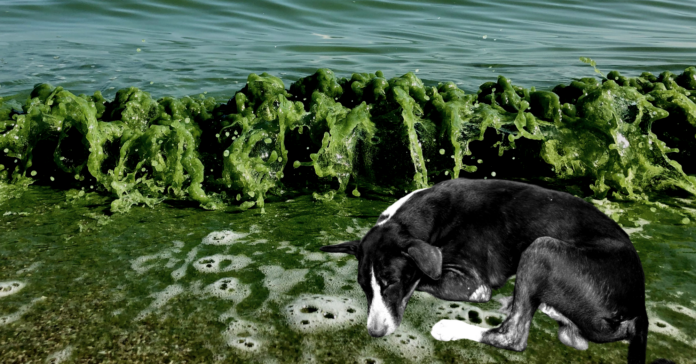 A dog died within an hour of swimming in a Texas creek where toxic algae has been found, according to officials.
Austin officials warned locals about possible toxic algae located in a creek at Barking Springs, in the area of Barton Creek near Barton Springs Pool. The warning was emitted after the dog died on Sunday, July 10 after swimming in the water, according to Fox News.
The warning clarified that the toxins from blue-green algae can be as harmful to dogs as they can be to humans. They are naturally located in some water bodies, like creeks or ponds.
The Austin Watershed Protection Department announced on Saturday via a Facebook post that they had found toxins from this algae in Barking Springs.
The release stated: "The sampled algae mats tested positive for dihydro anatoxin-a, a potent neurotoxin. The water itself tested negative, which means as long as the toxins are only found in the algae, exposure to the toxin would happen by handling or ingesting the algae. Dogs can be exposed by licking the algae off their fur or drinking water with algae particles in it."
They recommended the following for animals and pets when in contact with a body of water that could contain this algae:
Do not drink water directly from natural water bodies
Avoid contact with algae
Rinse skin or animal fur after contact with water
Do not allow dogs to lick their fur before rinsing
Do not enter a natural water body if the water is warm or stagnant or you see scum, film or algae, or if there has been rain in the past three days.