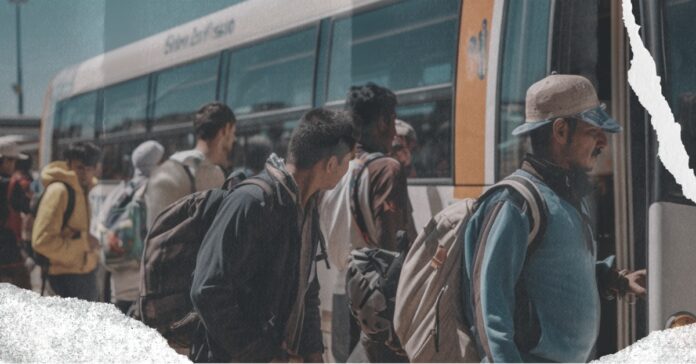 Texas Governor Greg Abbott's unconventional approach to handling the migrant crisis has sent ripples across the United States.

What started as a political statement on behalf of Abbott to draw attention to what he considered President Biden's inaction on immigration, has evolved into a well-organized migrant transportation system.

Last April, Abbott sent a single symbolic bus to Washington, and now the state has spent approximately $75 million to systematically send migrants to destinations such as Chicago, Denver, and even New York City. This program, inspired by disaster relief efforts, aims to bring the immigration issue to Democratic strongholds.

Abbott's program has effectively shifted the immigration narrative in major American cities, compelling some Democratic leaders to call for federal action. Tensions have arisen in cities like Chicago, where Mayor Brandon Johnson considered visiting the border but later chose to address the issue locally, as reported by DNYUZ. "The migrant crisis would not have gotten the attention in the blue states and cities but for the Texas governor's targeted busing campaign," said Muzaffar Chishti, a senior fellow at the Migration Policy Institute, a nonpartisan research center.
However, the busing program has not succeeded in what is Abbott's main goal, pushing the federal government for stricter border controls. Now Abbott seeks to change Texas law, making unauthorized crossings a state crime, including the arrest of asylum seekers.
The State Senate passed a bill to do just that this month during a special legislative session – it has not been approved by the House.
According to Jennefer Canales-Pelaez, a lawyer and Texas policy strategist at the Immigrant Legal Resource Center, this legislation is an "obvious attempt" to challenge the 2012 Supreme Court decision in Arizona v. United States, which upholds the federal government's role in immigration.
While that is not their intent, Abbott advisers say they are willing to defend such law in court as part of its challenge to federal immigration policy.
"We feel like we're the only ones pushing back," said Gardner Pate, the governor's chief of staff. "We're pulling every lever we can, and trying to think of new ones every day."