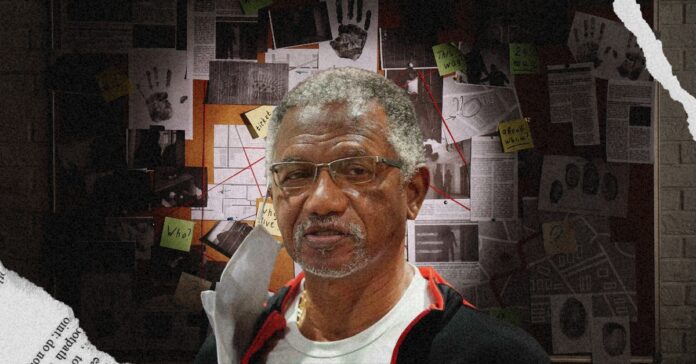 Rep. Harold Dutton Jr. (D-Houston) is on the pointed end of an ethics ruling again thanks to failing to disclose contributions from a pro-school vouchers group.
According to an ethics complaint filed by one of Dutton's constituents, Patrick Young, Dutton received $9,187.26 in in-kind contributions from Texas Federation for Children in 2020. In addition, Dutton benefited from $19,437.65 in direct campaign contributions from the PAC. In none of his 2020 filings did Dutton disclose the support.
Texas Federation for Children is the state branch of the American Federation for Children, which was formerly run by Betsy DeVos, who served as Secretary of Education under President Donald Trump. The group has been a strong proponent of using taxpayer dollars to pay for tuition at private, mostly religious schools.
Stacy Hock, who serves as a board member of the far-right Texas Public Policy Foundation (TPPF), is one of the biggest donors. Oil billionaire Tim Dunn has also funded their activities. It's a web of conservative dark money donations dedicated to the privatization of public education, according to the Texas American Federation of Teachers.
In the ethics complaint's resolution, the Texas Ethics Commission chastised Dutton for withholding important information that voters might have needed during the 2020 Democratic primaries.
"By failing to inform the public in his reports, [Dutton] stifled public notice of the political committee's support, thereby skirting potential political controversy," reads the report.
Dutton has a reputation for this sort of thing. In 2018, he was fined by the TEC for failing to file several reports or file them on time. The complaint brought by Young is only one of four he has launched for similar actions.
"The Board called him out for effectively cheating in the 2020 primary election by suppressing information related to controversial financial support which is ironic given his over-the-top crusade against Richard Bonton.," says Young. "Mr. Bonton had to spend three days in jail on trumped up charges. This also demonstrates his close working relationship with outside charter school advocates."
Clarification: Mr. Bonton contacted RA News and says he has never spent time in jail. RA News has not independently confirmed Mr. Young's claim.
A grand jury indicted Dutton's 2020 primary opponent, Bonton, after Bonton allegedly helped another opponent, Natasha Demming, register to run under an alias to potentially split the vote.
Despite the contributions from TFC, Dutton has remained a staunch opponent of the school voucher plan put forth by Governor Greg Abbott and currently being debated in the Texas Legislature special session. He said that a voucher program would essentially destroy public schools and accused Abbott of going against the will of the people.
However, when the Texas House voted to prohibit any money to going to a voucher system, which shut down the plan during the regular session, Dutton was the only Democrat who refused to vote one way or the other in the House Public Education Committee. He later voted for the full amendment when it was brought to the floor.