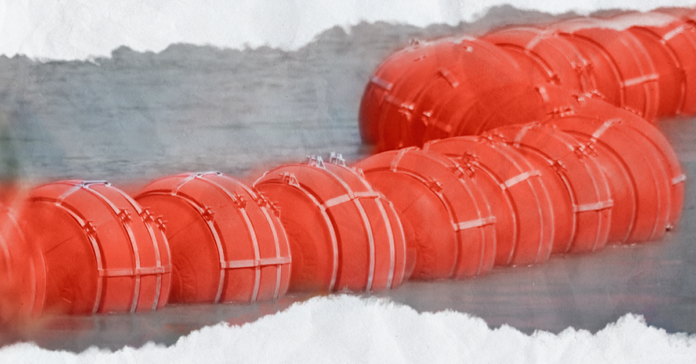 Gov. Greg Abbott's newly installed floating barrier may be in violation of the 1944 and 1970 treaties on boundaries and waters, according to Mexico's incoming secretary of foreign affairs, Alicia Bárcena.
According to Reuters, Bárcena on Friday told reporters that Mexico had sent a diplomatic letter to the U.S. on June 26. In addition to that, Mexico will be sending an inspection team to see if the barriers cross into Mexico's side of the territory and if it impedes the flow of the water, then it will violate the treaty.
"We are sending a mission, a territorial inspection," Bárcena told Reuters. "To see where the buoys are located… to carry out this topographical survey to verify that they do not cross into Mexican territory."
As a part of Abbott's strict border control measures, Operation Lone Star, in addition to miles of razor wire, the state has been installing floating marine barriers on the Rio Grande river near Eagle Pass to deter illegal crossings.
"In addition to [razor wire], we now have buoys in the water to prevent people from even crossing the middle part of the Rio Grande River and coming into the state of Texas," Abbott said in a statement.
The installation of the barriers is already being contested in court. Jessie Fuentes, the owner of Epi's Canoe & Kayak Team, a kayak rental business based in Eagle Pass, sued the state of Texas, Abbott, the Texas Department of Public Safety and the Texas National Guard.
The lawsuit alleges that the barriers have hurt Fuentes's business and that Abbott has no grounds to regulate the border.
Migrant advocates have voiced their concerns with the installation of the barriers, as it can increase the risks of drowning and environmentalists have questioned the impact the river will sustain following the installation.