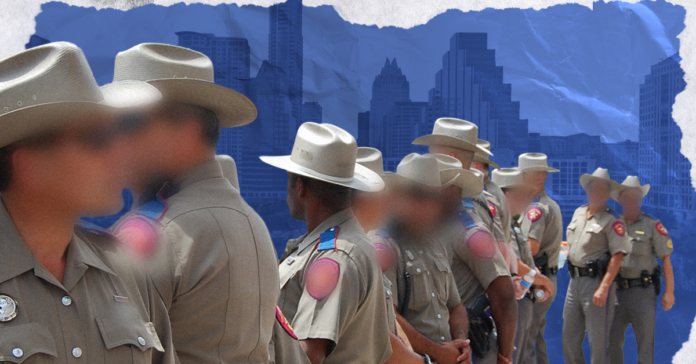 Last week, the Texas Department of Public Safety (DPS) announced its decision to not only continue patrol operations in Austin, but to increase the number of state troopers stationed there, despite the suspension of their partnership with the city.

Last Thursday, Gov. Greg Abbott said he had deployed 30 additional Texas Department of Public Safety troopers "to protect and serve the city of Austin." The latest deployment, Abbott noted, brings the number of state troopers in Austin to 130, despite Austin Mayor Kirk Watson declaring an end to the collaboration, citing the need to prioritize community safety.
The partnership, which began in March to assist the understaffed police department, has faced criticism due to concerns over racial disparities in arrests and a recent traffic stop incident involving a young boy.
The controversy arose when data from the Travis County Attorney's Office revealed that approximately 90% of the individuals arrested by state troopers were Black or Latino. Later, the situation escalated when a DPS officer allegedly drew a gun on a 10-year-old boy – Mayor Watson cited this incident as a contributing factor to the city's withdrawal from the partnership.
However, Gov. Abbott has continued to support the DPS's presence: "The City of Austin may not want police, but the residents deserve it and I will provide it."
Meanwhile, Austin Police Chief, Joseph Chacon, expressed disappointment over the suspension of the partnership, crediting it with contributing to a decrease in crime rates and ensuring the safety of both the community and law enforcement personnel.