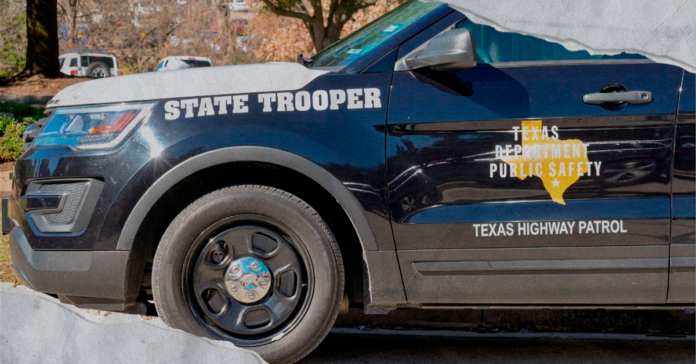 The Texas Department of Public Safety (DPS) has announced that it will continue its patrol operations in Austin, Texas, despite calls from city leaders to terminate a controversial partnership.
Earlier on Wednesday, Austin Mayor Kirk Watson and interim City Manager Jesús Garza declared an end to the collaboration. However, DPS officials responded with a tweet stating that the agency would persist in its services as part of its duty to safeguard the state of Texas, as reported by The Texas Tribune.

Governor Greg Abbott supported the troopers in a late-night tweet, emphasizing the DPS's responsibility to serve and protect.
The deployment of DPS troopers in Austin began in late March at the request of Mayor Watson to support the city's police department, which was grappling with understaffing. Unfortunately, subsequent data revealed that state troopers were disproportionately arresting Black and Latino residents.

Data from the Travis County Attorney's Office in April indicated that approximately 90% of the people arrested by state troopers were Black or Latino.
Mayor Watson expressed concerns about the partnership, stating that recent events had necessitated its suspension to prioritize community safety. He cited an incident involving a DPS officer who allegedly drew a gun on a 10-year-old boy as the reason for the city's withdrawal from the collaboration.

"From the start of this partnership with DPS, I said I wanted Austinites to feel safe and be safe. Recent events demonstrate we need to suspend the partnership with DPS. The safety of our community is a primary function of City government, and we must keep trying to get it right," Watson said in a statement. "This partnership was an innovative approach to address acute staffing shortages that were years in the making. However, any approach must be in sync with Austin values."

According to KXAN-TV, DPS did not provide comments but released body-camera footage, asserting that the footage speaks for itself. The footage depicted a trooper drawing a gun during a traffic stop where a vehicle lacked proper license plates. The trooper aimed the gun in the direction of the car and shouted at a man to return to the vehicle, while the child involved was not visible in the video.

"At no point in the body cam video did I see a gun pointed at a 10-year-old," said Council Member Mackenzie Kelly. "I will say that I was shocked to hear that when that initially came out on the news but as with most things in this city and in the country as a whole, they require investigation."
This incident mirrors a previous situation in Dallas when Governor Abbott dispatched DPS to address a surge in homicides four years ago. Residents raised concerns about racial profiling, particularly targeting people of color in the city's south side. The deployment in Dallas concluded after three months due to an incident where state troopers shot and killed a Black man during a traffic stop.