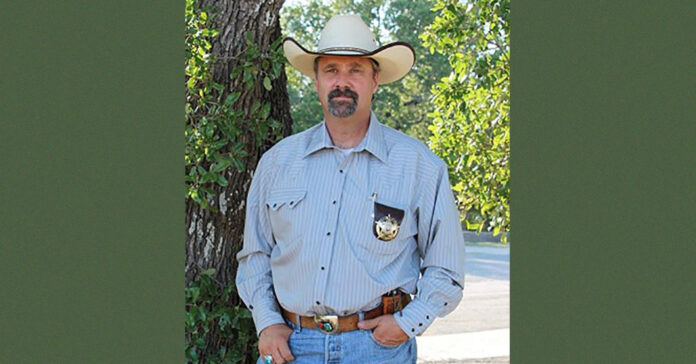 Nathan Johnson, a rural sheriff near the Texas border, is being criminally investigated for illegally seizing money and assets from undocumented immigrants.
Investigators with the Texas Rangers and the Texas Attorney General's Office raided four Real County Sheriff's Office locations in an investigation against Johnson last month. A Texas Ranger assigned to the investigation says the Sheriff admitted to the unlawful seizure allegations, according to The Texas Tribune.
State Investigators took computers, cellphones, seized evidence pertaining to money or vehicles, financial statements, and other documents dated back to 2017 when Johnson took office.
One of Johnson's deputies told investigators that "seizing currency from undocumented immigrants and the driver has been standard operating procedure for as long as he has been employed by the Real County Sheriff's Office," Texas Ranger Ricardo Guajardo wrote in the warrant requests.
Shortly after his offices were raided in December, Johnson posted to Facebook, stating he did not know what prompted the investigation.
Guajardo is now accusing Johnson of felony-level theft by a public servant and abuse of official capacity, for violating the state's already lenient civil asset forfeiture laws.
Texas law allows police to take money and property thought to be related to criminal activity, even if the suspect is never charged with a crime. However, these seizures require a controversial forfeiture process, in which prosecutors must file a civil lawsuit over the pertaining property.
In November, Johnson told Guajardo that he never operated by these procedures, and instead labeled seized property as abandoned, or as evidence for potential charges.
Avoiding these forfeiture laws creates constitutional concerns according to Arif Panju, the managing attorney for the Texas office of the Institute for Justice.
"If you're doing it outside the judicial process, you can see the perverse incentive that would exist," Panju said. "If you could seize these things, not go to a court, seize it unilaterally and then keep it in your budget … that is again policing for profit with zero oversight."