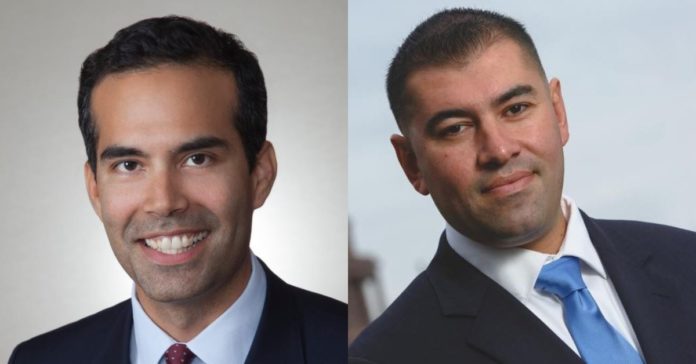 Texans will get to vote on a slew of statewide offices next month during the Nov. 6 General Election. Here's how much money candidates and incumbents in three races raised from July 1 to September 27:
For the Texas Comptroller of Public Accounts, incumbent Glenn Hegar raised $111,650 during the latest filing period, far more than Democratic opponent Joi Chevalier's $26,694.44. Hegar had $62,218.89 in total expenditures and has $4.9 million in cash on hand. Chevalier had $15,689.15 in total expenditures and $18,937.81 for cash on hand.
Most of Hegar's campaign is financed by political action committees (PACs), including $25,000 from the Texas Apartment Association and another $25,000 for the Texas Association of Realtors. He also got $15,000 from the Texas Farm Bureau Friends of Agriculture Fund Inc. and $5,000 from the Texas Construction Association.
Chevalier received $8,000 from Texas Democratic Women, $1,500 from the Tarrant County Democratic Women's Club and $1,000 from the Texas AFL-CIO's Committee on Political Education.
In the race for the Commissioner of General Land Office, incumbent George P. Bush raised $181,416 while Democratic challenger Miguel Suazo raised $25,965. Bush had $272,210 in total expenditures and $826,716 cash on hand as of the 30-day filing. Suazo had $127,767 in expenditures and maintained $12,013 cash on hand.
Bush's biggest contribution was $25,000 from Syed Javid Anwar. He's also received $10,000 individual donations from Jeffrey Hildebrand, the Stephenson Family Trust and Kathaleen Wall. Bush also got $5,000 from the Texas Apartment Association and $300 from Texas Poultry.
Suazo's biggest contribution is $1,000 from the Texas AFL-CIO Cope Fund, followed by $500 from Paul Toprac. Suazo received $100 from Circle C Area Democrats, $500 from Texas Stonewall Democrats and $100 from Bell County Texas Democratic Women.
In the race for Texas Railroad Commissioner, incumbent Christi Craddick raised $364,0550, more than Democratic challenger Roman McAllen's $14,276. Craddick reported having $300,465 in total expenditures and has $1.5 million in cash on hand. McAllen had $12,428 in total expenditures and maintained $5,369 in cash on hand.
Craddick received nine separate $10,000 donations from different individuals. Money from PACs donated to her campaign includes $1,500 from Noble Energy and $5,000 from Koch Industries.
McAllen received $1,000 from Texas AFL/CIO and another $1,000 from Lawrence Speck. His biggest contribution was $2,000 from John Mitchell. Other PAC contributions include $150 from Bell County Democratic Women, $100 from Hood County Democratic Club and $100 from the Hood County Democratic Club.
Reform Austin is following campaign contributions throughout the election and will track how money influences votes and politicians in the upcoming legislative session.