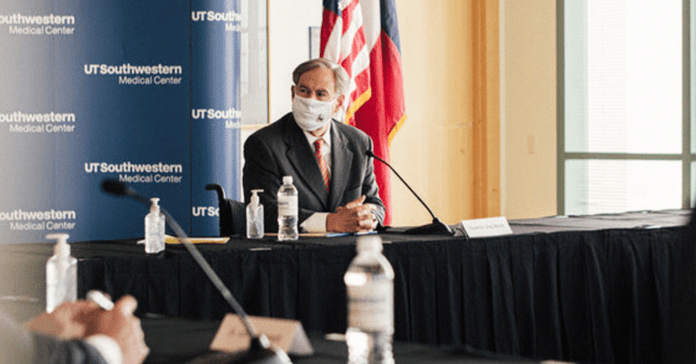 Gov. Greg Abbott believes the latest lawsuit filed by five members of his own party will suffer the same fate as other cases against him.
"I've been sued too many times for me to count," said Abbott. "Every lawsuit that has been filed against me has either been won in court or dismissed by the courts or by the parties. This lawsuit will meet that exact same fate."
Five Republican state lawmakers have sued Abbott, alleging he overstepped his authority in awarding a $295 million contract for contact tracing without taking bids and without getting legislative approval. 
They claim Abbott is not a legislature with the authority to make policy, and they characterize his "law-making" as "unbalanced and subject to frequent irrational conclusions."
"The Texas Constitution grants policy-making power to the Texas Legislature, and Governor Abbott must respect the separation of powers it prescribes," said Attorney and Reform Austin opinion contributor Brett Cain. "He cannot simply invent new policy, grant a contract for over a quarter-of-a-billion dollars to implement said policy, and disregard state law because of the pandemic. I live in Lang's district — one of the five who filed the lawsuit — and I'm proud that he's defending my rights and those of my fellow constituents as afforded to us by the Texas Constitution."
Abbott claims the legislature has been involved in all of the decision making process from the very beginning. He says he confers with Lt. Gov. Dan Patrick and Texas House Speaker Dennis Bonnen "three, four, sometimes five times in a week." He did not mention whether there had been any consultations regarding the awarding of the contact tracing contract.